The Chinese Information and Advice Centre (CIAC) successfully hosted a children's arts and crafts event at the Westminster City Hall London, inspiring creativity and fun for all who attended on 3rd April 2023 
With a wide variety of supplies and materials, young participants explored their artistic talents by creating a diverse range of masterpieces that will be presented to HM King Charles III to celebrate his upcoming Coronation on May 6, 2023. From painting to paper crafts, there was something for everyone at this exciting event.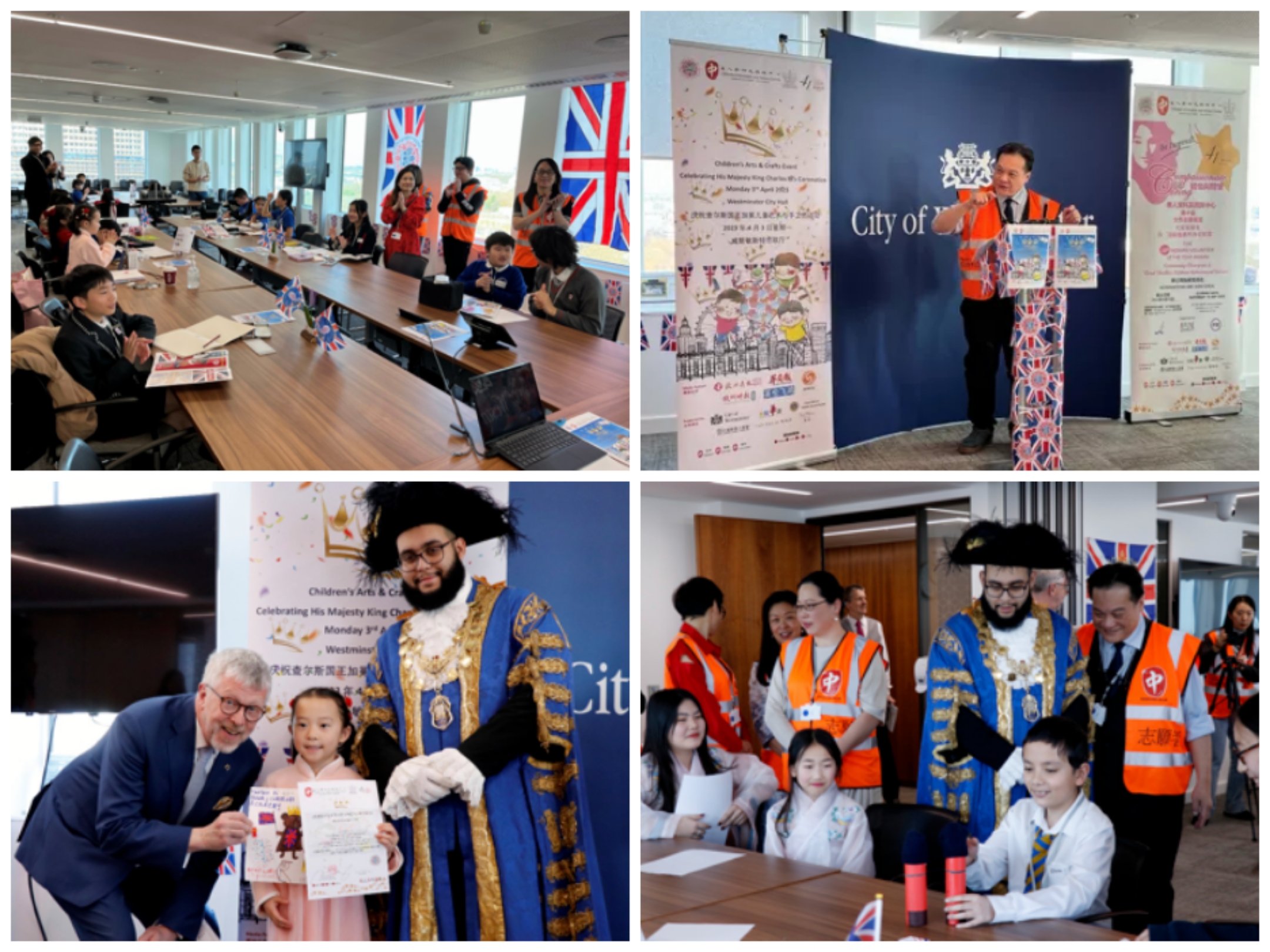 Over 60 young people between the ages of 6 and 16 participated in the event. The atmosphere was lively and engaging, as young artists chatted and shared ideas with each other. The Lord Mayor of Westminster Cllr Hamza Taouzzale, St James's Ward Councillor Cllr Tim Mitchell, and Deputy Lieutenant Mr Kevin Traverse-Healy DL provided their significant support to the event. The Lord Mayor and Cllr Tim Mitchell delivered inspiring speeches before presenting certificates to the young artists.
"The event was a huge success," said Mr Edmond Yeo, Chairman of CIAC. "We were thrilled to see so many children participate and get involved in the arts. Encouraging creativity in young people is essential, and we hope this event will inspire them to continue exploring their talents on the occasion of HM King Charles' Coronation."
Parents and guardians were also pleased with the event, recognizing the positive impact it had on their children. "My daughter had such a great time," said Lisa, mother of Adrianne, "she's already talking about what she wants to create at home!"
CIAC is committed to promoting creativity and providing opportunities for children to engage in fun and educational activities. This event was just one of many initiatives aimed at fostering a love of learning and exploration.
For more information on upcoming events and programs, visit www.ciac.co.uk