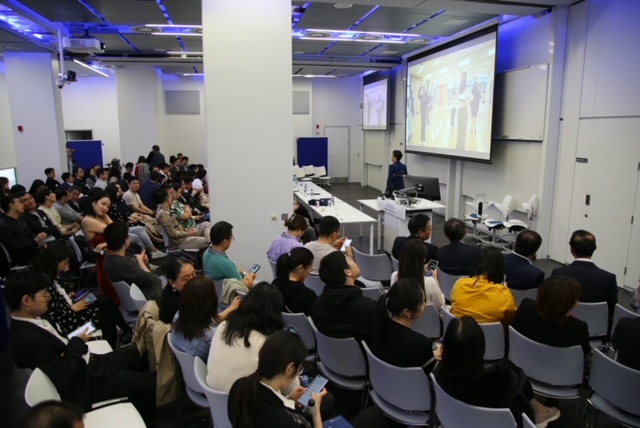 On September 23, the China Britain Artificial Intelligence Association (CBAIA) and the Zhejiang University International Business School (ZIBS) co-hosted a forum at the Gatsby Computational Neuroscience Unit, University College London (UCL). The forum, centered around the theme "AI: Shaping the Future of Finance," delved deep into discussions regarding the opportunities and challenges that AI presents in the realms of finance, science and technology, and social life, among other fields.
President Ben Shenglin of ZIBS first shared his insights into how AI can shape the future of finance. He elaborated on the impact of AI in enhancing customer service, credit scoring, risk assessment, and algorithmic trading. President Ben underscored the urgent necessity for international collaboration in establishing regulatory frameworks for AI within the financial sector. He also announced the official launch of ZIBS' UK centre construction plan and expressed the institution's commitment to actively explore partnerships and collaborations with more British universities, governmental bodies, enterprises, and institutions in the future.
Julian Jacob, a senior economist from the Official Forum of International Monetary Institutions, discussed the geographical impact of AI on central banks. He primarily focused on the potential challenges AI poses to the macroeconomy and the risks associated with its use. Jacob emphasized that addressing these challenges requires solutions at the public policy level.
Professor David Stiway, a Professor of Computational Social Sciences at the University of Cambridge and the Academic Director of the Psychological Measurement Centre, stressed in his speech that while AI holds subversive potential, very few professions will be completely replaced by AI. Compared to other emerging technologies, the emergence of generative AI will affect professionals more than manual workers. He believes that most professions will not disappear; instead, with AI's assistance, work quality and efficiency will improve.
A Professor of Theoretical Neuroscience from the Gatsby Computational Neuroscience Research Organization at University College London took the audience on a historical journey, providing a unique perspective on understanding neuroscience through the development of brain science.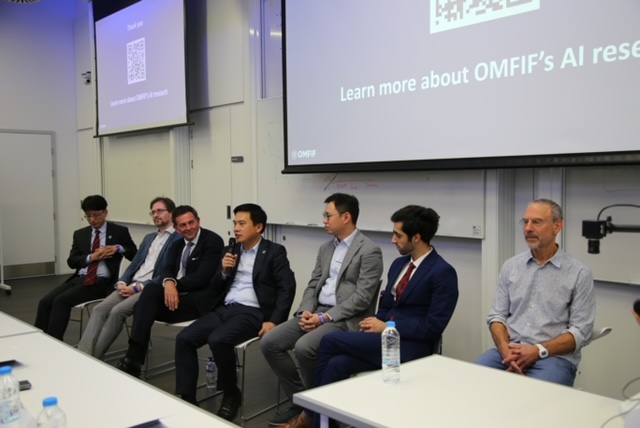 The forum also featured a video connection with Jin Xin, representing the Xicheng Park Management Committee of Zhongguancun Science and Technology Park. Jin Xin emphasized the global significance of cooperation between artificial intelligence and financial science and technology. He introduced the construction of the Beijing National Financial Science and Technology Demonstration Zone (Jinke New Area) and cordially invited forum attendees to participate in the Global Financial Technology Conference to be held in Beijing in November. The conference aims to facilitate high-level, in-depth, and impactful exchanges.
The forum attracted nearly 200 professionals, researchers, founders, and investors from the fields of artificial intelligence and financial technology, including investors and relevant start-up companies. Simultaneously, numerous audiences from China, UK, and around the world actively participated online."