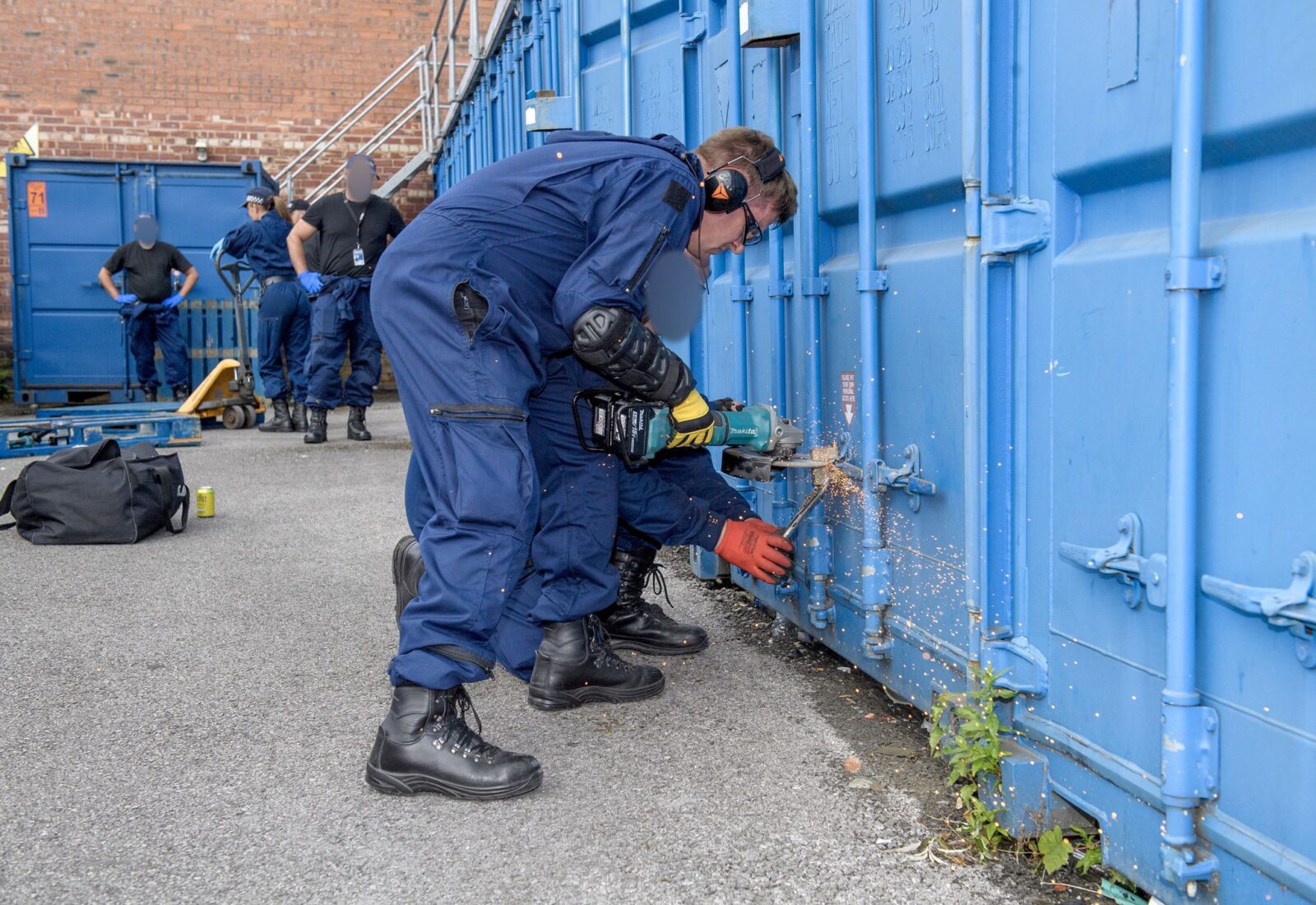 A record-breaking haul of counterfeit items worth an estimated £87m has been seized by police. Breaking news from Sky's reported
More than 580 tonnes of clothes, drugs, tobacco, vapes and Nitrous Oxide canisters were found in 207 shipping containers in Manchester.
It took two weeks for more than a 100 people – police, brand experts and a security company – to crack open the containers and process the fake gear.
A covert operation and intelligence led to the find on the outskirts of the Cheetham Hill area. An investigation is now under way into the source of the goods and to arrest those involved.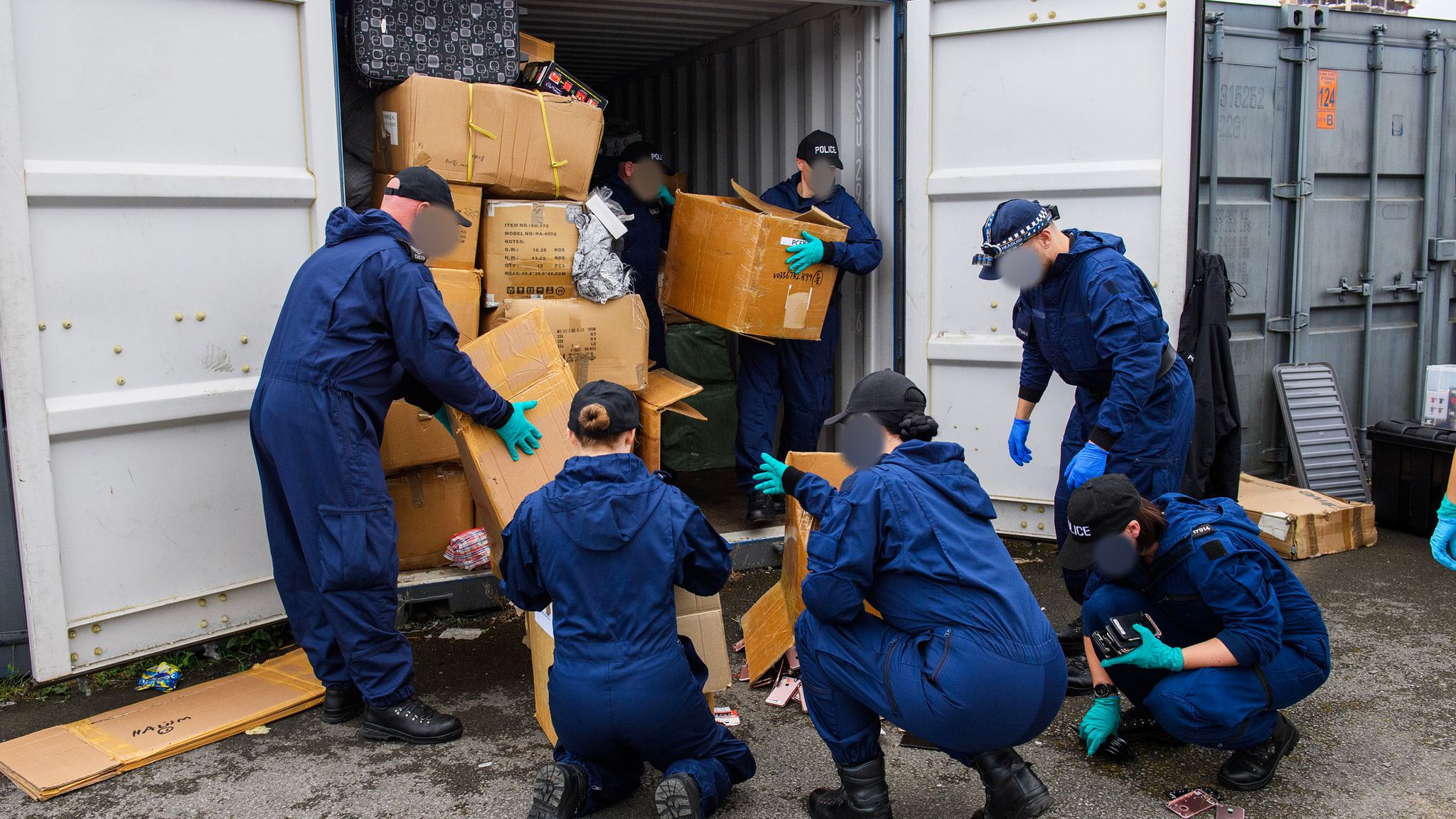 Detective Inspector Christian Julien, from Operation Vulcan, said it put Greater Manchester Police "in the top three worldwide for a single seizure of counterfeit items". He added: "It isn't a bargain so please be under no illusions – this type of crime is not victimless.
"Criminals are making vast amounts of money from this trade which is being funnelled into fuelling further criminality, exploitation, and misery not just in Manchester, but across the world."
Manchester police also found more than 200 tonnes of fake goods in a storage facility in nearby Strangeways in 2021.
As well as designer goods, the discovery included factories that were making perfume using chemicals including screen wash and white spirit.
This story has been updated after Greater Manchester Police changed their figure from £870m to £87m.