It is difficult to find the appropriate words to describe British Chinese artist Li Mang's inspirational artistic accomplishments with justice—-notes by Jian Sun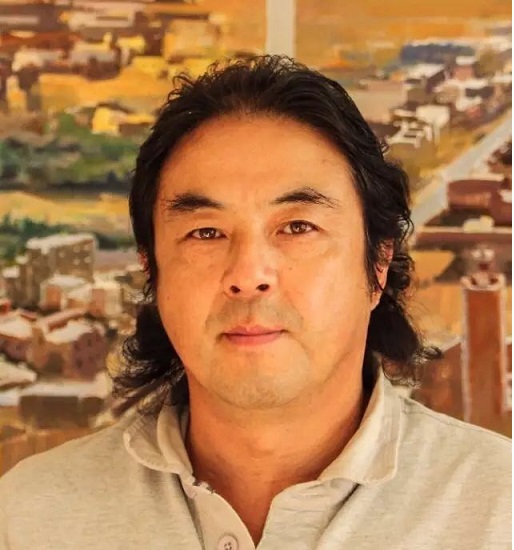 Li Mang was born in Shenyang, a city in northeast China 60 years ago and has lived in the UK for over 30 years. Since he was a child, Li's purpose in life is to create and breathe art. For him, it is more than just a glittering award-winning career of critical and public acclaim. Art is the only way he knows how to live. He pursued years of study in both China and the UK to master the craft of fine drawing, watercolour, and oil painting.
Li Mang started painting since he was 3 years old and received formal art education in middle school. When he was 15, Li Mang has accepted for enrolment at the prestigious Lu Xun Academy of Fine Arts, where he was the youngest student in the academy at that time. Whilst studying, he worked part-time as an illustrator for a publishing company, which provided a steady source of income and allowed him to become financially independent from his parents. One of his works included illustrating a copy of Shakespeare's sonnets.
At the age of 19, Li Mang was invited to illustrate a 222-page comic strip for Charles Dickens's novel "A Tale of Two Cities." This project fully reflected his exceptional drawing skills and solidified his reputation as a talented young illustrator. Despite his growing success, Li Mang knew that illustration was not his ultimate career goal. Since childhood, he had dreamed of traveling abroad to visit art galleries and see original works of famous artists. Once he graduated with honours from the art academy, he set about pursuing his dreams.
In 1992, Li Mang traveled to the UK to continue his studies, eventually settling in London where he has lived for the past 30 years. He drew inspiration from John Constable, the famous British landscape painter and his admiration for his role model is evident in Li Mang's own works. Li Mang admired Constable's attention to detail, as he would take the time to carefully craft even the smallest details in his paintings. Li Mang strives to emulate Constable's artistic attitude and approach in his own paintings, making sure that every element is carefully considered and crafted to perfection. He has developed his own unique style blending traditional techniques with a contemporary approach. His paintings are characterized by vivid colors, strong composition, and delicate brushwork. His use of light and shadow create a sense of depth and texture, making his paintings truly come alive.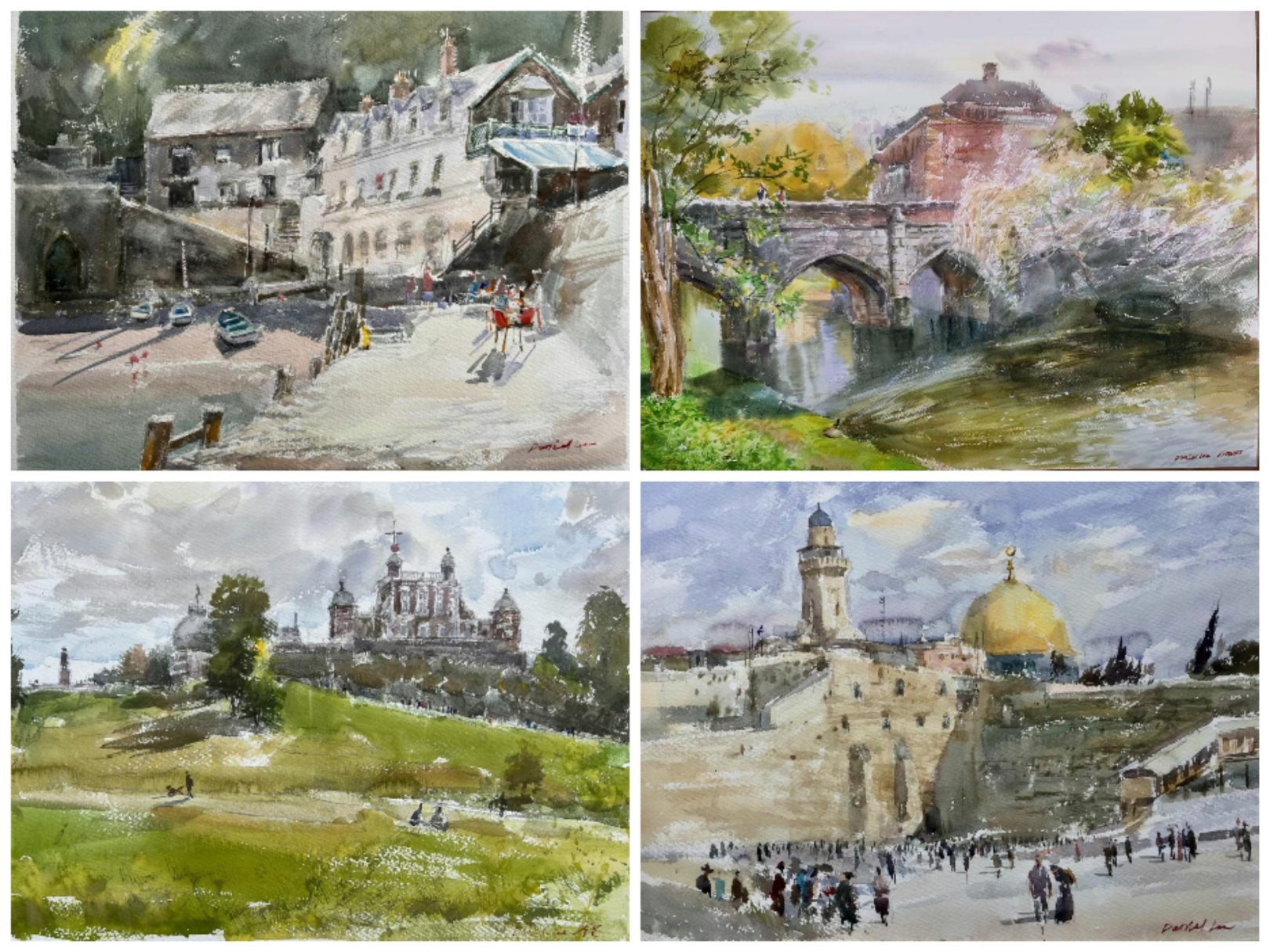 Li Mang has worked tirelessly to achieve his dream of exploring the world and gaining rich experiences which inspire his artwork. He has traveled to over 50 countries and has had the opportunity to observe masterpieces up close in many art galleries, which have helped him to refine his own skills. His paintings serve as a visual diary of his travels and a tribute to the beauty of the world. Examples of his work include stunning landscapes of England, the romantic canals of Venice, the majestic Sophia Cathedral in Turkey, the scenic Sado Island in Japan, the breath-taking Aegean Sea in Greece, the vibrant atmosphere of Johannesburg in South Africa and the picturesque beaches of Rio de Janeiro in Brazil, to name but a few. Li Mang also utilizes these invaluable experiences to build upon his cultural and artistic heritage. Despite his busy schedule, he regularly visits China to exchange and share his art experiences with others.
Nowadays Li Mang is one of the most highly regarded British Chinese artists by British and UK-based Chinese art collectors and lovers. His magnificent artistry has been recognised with several Chinese National Art Awards. Li has painted landscapes in more than 50 countries, his masterpieces an incredible homage to the beauty and stories he experienced on his extensive travels. His artwork has been showcased in more than 26 solo and group exhibitions in China, Japan and the UK.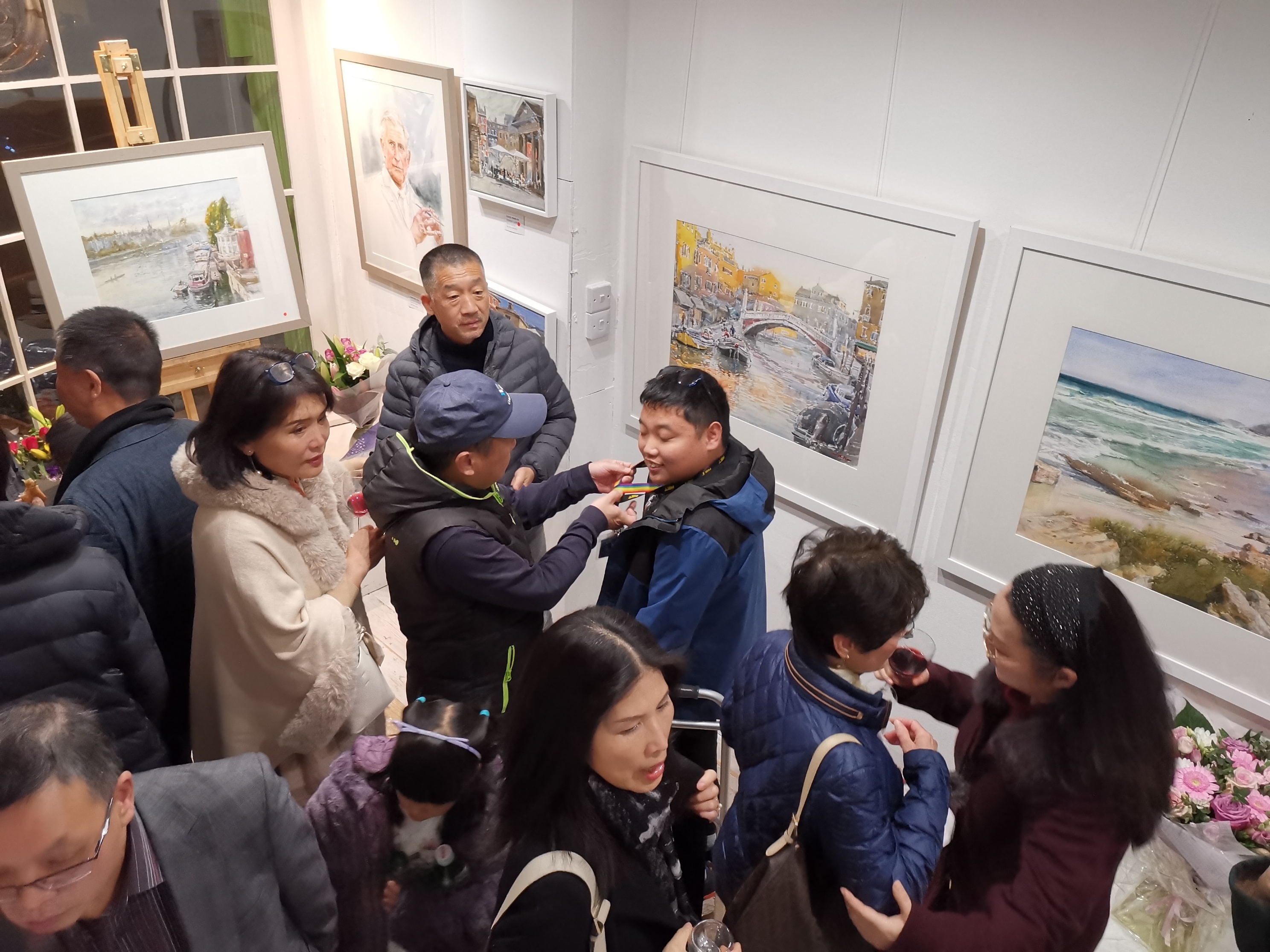 His most recent solo exhibition 'Somewhere Time' took place in South West London, November 2022. Guests traveled to this small corner of London to experience his enthralling exhibition from all over England, including Bristol, Newcastle and Liverpool. Inside a deceptively small venue, visitors escaped the cold dark British winter and journeyed around the world through his artwork. It was a charming, moving and stirring experience as attendees immersed themselves in his art work. One viewer standing in front of his vision described how "You can almost feel the rush if the wind in your hair, the moisture of the rain on your nose, the warmth of the sun on your cheek". Nearly two thirds of his artwork was sold to collectors within 10 days.
One of Li's recent artworks "Grief is the price we pay for love" was very strike the eye to visitors at the exhibition. The painting depicted the late Queen Elizabeth II and her horse, a fitting tribute to the queen's lifelong love for horses and passion for equestrianism. In the painting, the horse is depicted in front of the queen with emotions of sorrow and sadness on its face and stature at the departure of its beloved rider and friend. The queen's figure cut against a white background symbolises the solemnity of her departure, yet Li Mang has also captured the love the queen had for her horse in her face. Li Mang conveys the message magnificently that despite the Queen's passing, her spirit will live on forever. It was reserved by a Chinese art collector on the private viewing day of the exhibition.
Mr Mike Selby, a former photographer, already owns several of Li Mang's art works in his collection. "Li Mang has a very sharp eye…he captures the spirit of humanity and the truth of daily life" he explained to Times Publications. Li's vision is refreshing and transcends across multiple cultures and global boundaries. Mr Selby mentioned one of Li Mang's oil painting he purchased a while ago "Youth, Gulp", he felt his eye was caught by this fantastic work where the artist has captured the extraordinary dynamic between the reserved stoicism of an old man and the outgoing unreserved nature of the young woman sharing a table.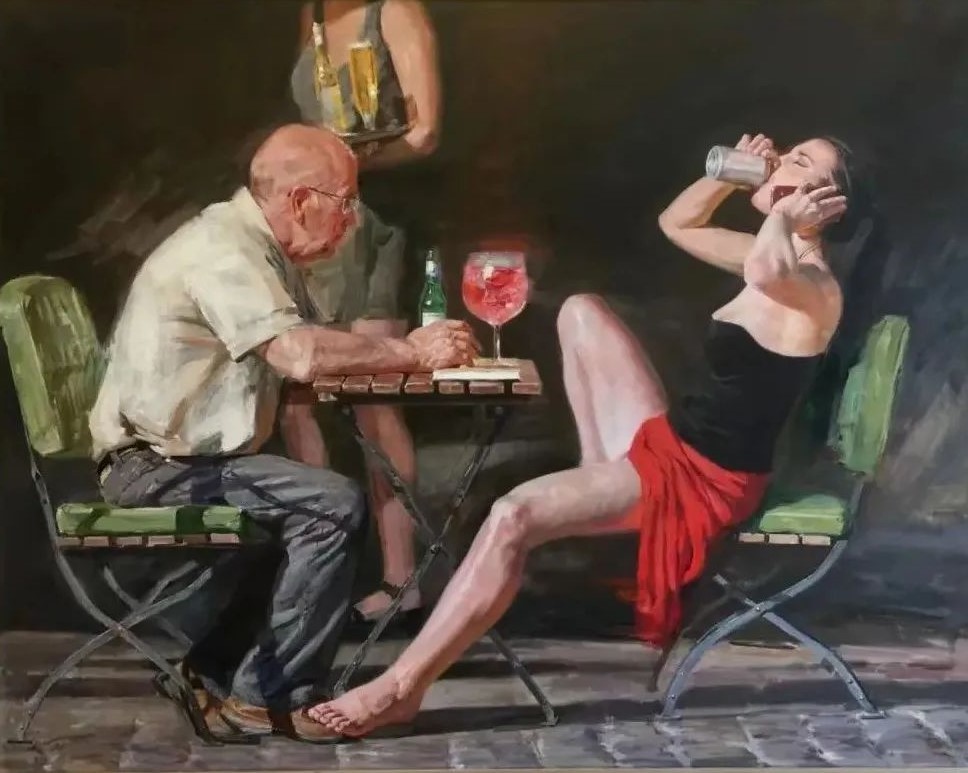 Mr David Paskett, former President of The Royal Watercolour Society knows Li Mang for over 10 years. Mr Paskett once traveled to China to draw with Li Mang. He commented Li Mang is a best known for the watercolour landscapes he paints whilst on his travels around the world, sharing multiple different cultures with the viewer through his artwork. Mr Paskett also depicted how Li Mang's attention to detail enables him to give the viewer both an impression and a narrative into the scene he captures. His watercolour paintings have become increasingly popular across the world as his works gain increasing recognition.
Li Mang is a hard-worker and a perfectionist. He continuously strives to improve his craft, believing that learning is a lifelong journey. Over the years, he has created and discarded many pieces that he has been unsatisfied with, as he only wishes to showcase the best of his work to his fans and collectors. Creating art brings him joy and he wishes for the audience to also find joy from his work.
He had overcome many challenges during his career, especially whilst he was establishing himself as an artist in the UK. Few have achieved the success he has achieved so far.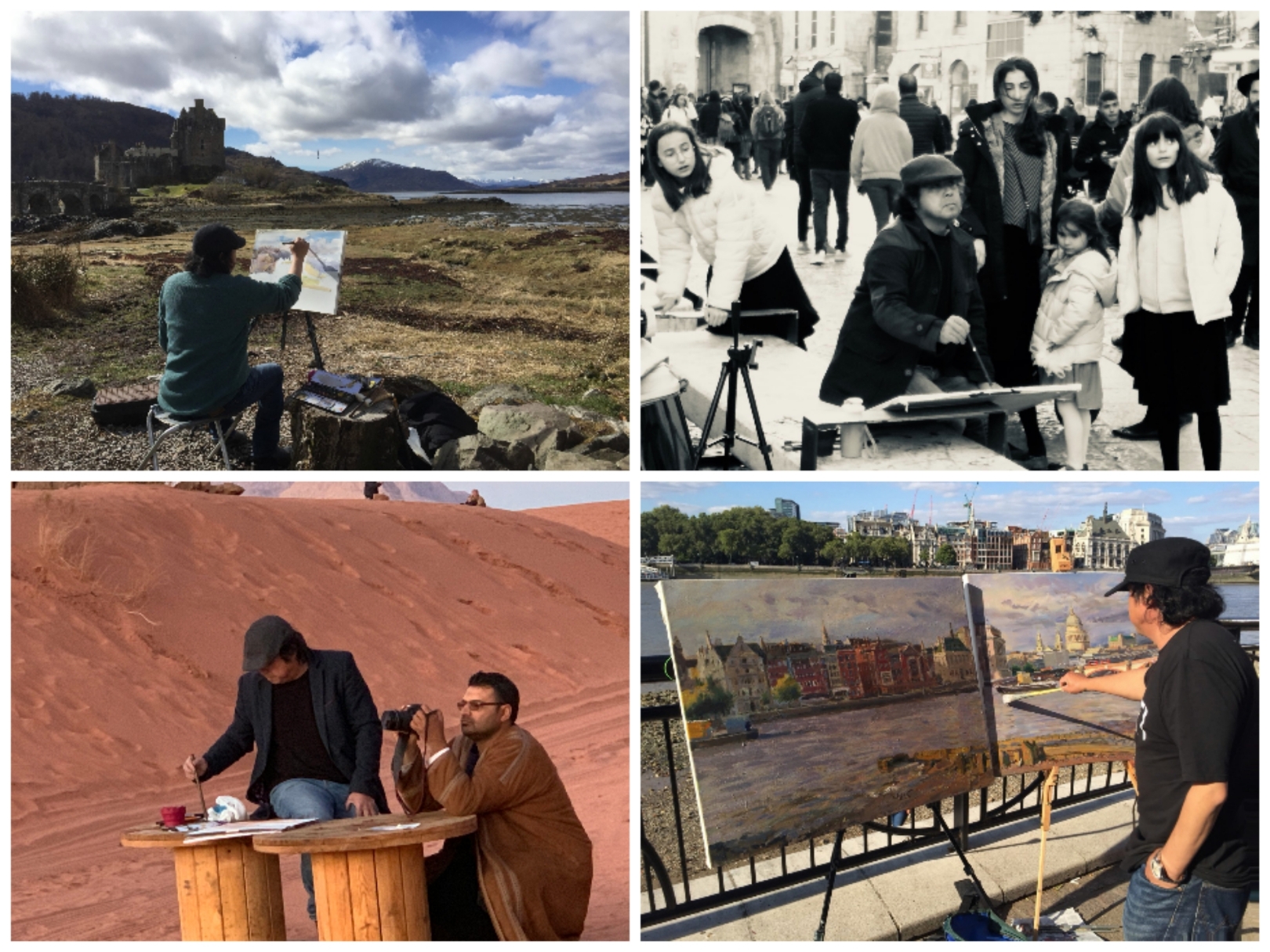 Devoted to his art, Li Mang is always looking ahead for his next source of inspiration. With each brush stroke, his love for art and the world around him shines through. Through his work, Li Mang encourages others to broaden their horizons through travel and to explore the world with open up eyes and wide up hearts. As he continues to paint the world with his brush, we cannot wait to see what lies ahead for Li Mang.