Despite thousands of jobs set to move to the continent due to Brexit, Britain's financial services minister said yesterday he would do all he can to ensure the City of London remains a major financial centre. Reported by Business Standard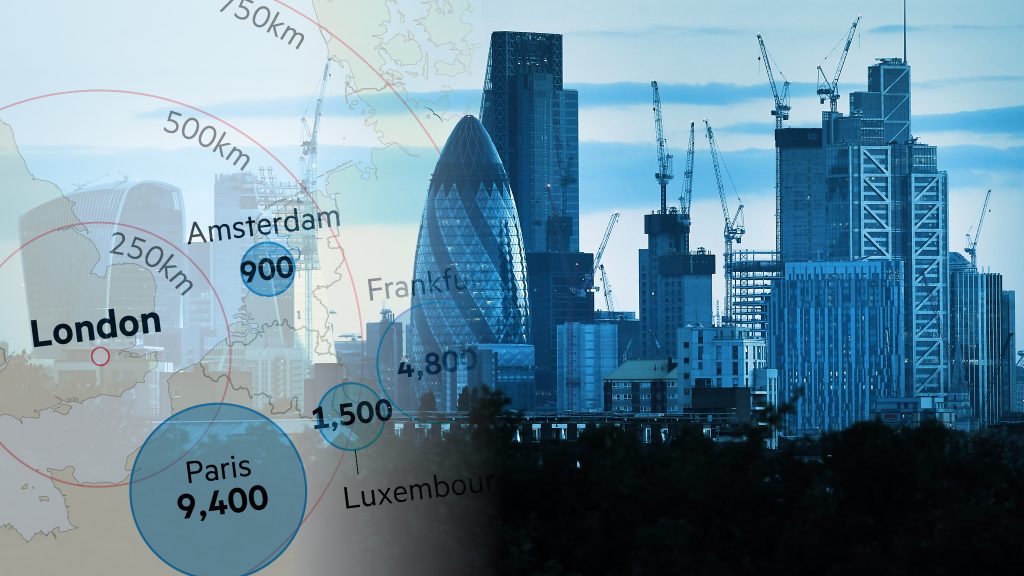 John Glen told lawmakers that he agreed with Bank of England estimates that 5,000 financial services jobs will have moved to continental Europe by the time Britain is due to leave the European Union next March.
Unsure of Britain's future trading relations with the EU, financial firms in the UK are looking to open hubs in Paris, Frankfurt and elsewhere by March, and Glen singled out France for trying to exploit uncertainty over Brexit.
While acknowledging there had not yet been "wholesale moves of large institutions" to other cities, Glen said: "Clearly we are in a dynamic negotiation where the French in particular have sought to leverage as much advantage due to the uncertainty."
"My sole objective in respect of the City is to ensure as much continuity as possible in respect of the economic value that is able to be generated by the City," Glen told a committee in parliament's House of Lords.
Glen said he "fully expects" that Britain and the EU will agree on a deal that would introduce a transition period from next March to avoid a disorderly Brexit.
But he warned: "If there was an unsatisfactory environment for the City of London then we would need to take appropriate action to defend our interests."
Some lawmakers want Britain to ensure that regulation after Brexit will not crimp the City's global competitiveness.
Britain's regulatory bodies would be reviewed in the next two years, he added. Britain's financial sector generates more than 70 billion pounds ($92 billion) in tax revenues, with the EU its biggest single export market.
Glen said the focus was on securing a bilateral agreement with the EU to inject certainty into the bloc's existing system of financial market access known as equivalence.
Equivalence, used by Singapore, Japan and the United States, refers to Brussels granting market access to foreign banks and insurers if their home rules are aligned enough with those in force in the bloc.
However Britain wants a bilateral agreement with the EU to restrain Brussels from scrapping financial market access at short notice, Glen said.
"We cannot be subject to a situation where there is politicisation of equivalence and our financial institutions would be vulnerable," Glen added
Equivalence excludes core activities such as commercial loans and Glen said an agreement would need to cover all significant aspects of the sector.
The BoE warned on Tuesday that cross-border derivatives contracts worth 41 trillion pounds faced disruption unless the EU mirrored UK action to underpin financial contracts in case of a no-deal Brexit.
He said a working group made up of the European Central Bank and the BoE to examine Brexit was in "deep dialogue".
"I am not able to confirm the detail of what they are discussing, but I am encouraged by comments I am getting from individuals that there is an understanding of what needs to be done," Glen said.
While many companies are yet to make firm commitments to move staff, they are negotiating options on space in Amsterdam, Paris, Frankfurt and Dublin that will allow them to quickly scale up, said Sophie Van Oosterom, chief investment officer for commercial real estate and investment firm CBRE in EMEA.
"We see some tenants putting options on space in other markets," Van Oosterom said at the Expo Real meeting in Munich, adding this was for typically for between 20 and 40 employees.
"So if there is a soft Brexit they will stay put and if something dramatic happens they can flick the switch," she expressed