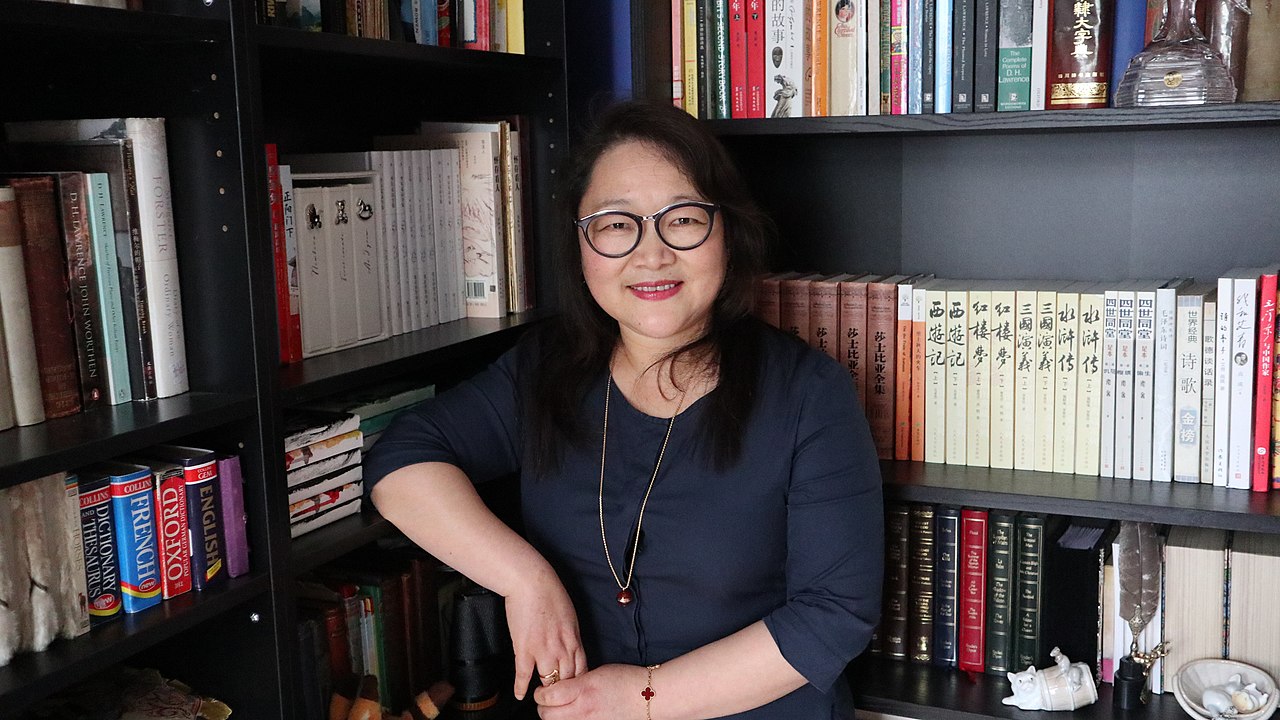 An exclusive interview with the renowned British Chinese artist Zhang Huaicun
By Jian Sun
During the record-breaking sweltering heatwaves this summer, my discovery of "Huaicun's World" provided a wondrous breath of fresh air. Zhang Huaicun is a visionary with a wise soul and a perceptive eye.  There are few artists who can claim mastery of pen and paintbrush like her has achieved breath-taking artistry nowadays. Her exquisite paintings, charming and stunningly illustrated children's books, insightful poems and powerful essays showcase her boundless imagination and remarkable talent.
Zhang Huaicun is a British based Chinese children's literature author, painter, poet, calligrapher and translator. She has lived in the UK for over 20 years. In an illustrious career spanning over three decades, she has authored and illustrated many children's fiction books, picture books and collections of poems. She also has written various essays and translated several Chinese works into English. Her books, which include [Pencil Tree] and [On the Train of Autumn], have been published by multiple UK publishers and have received both critical and popular acclaim. Her myriad of majestic ink and oil paintings have received global praise. She was awarded the Whistler award by the Royal Society of British Artists (RBA) in recognition of her achievements at her first UK solo art exhibition, which took place at the distinguished Mall Galleries last month Read more.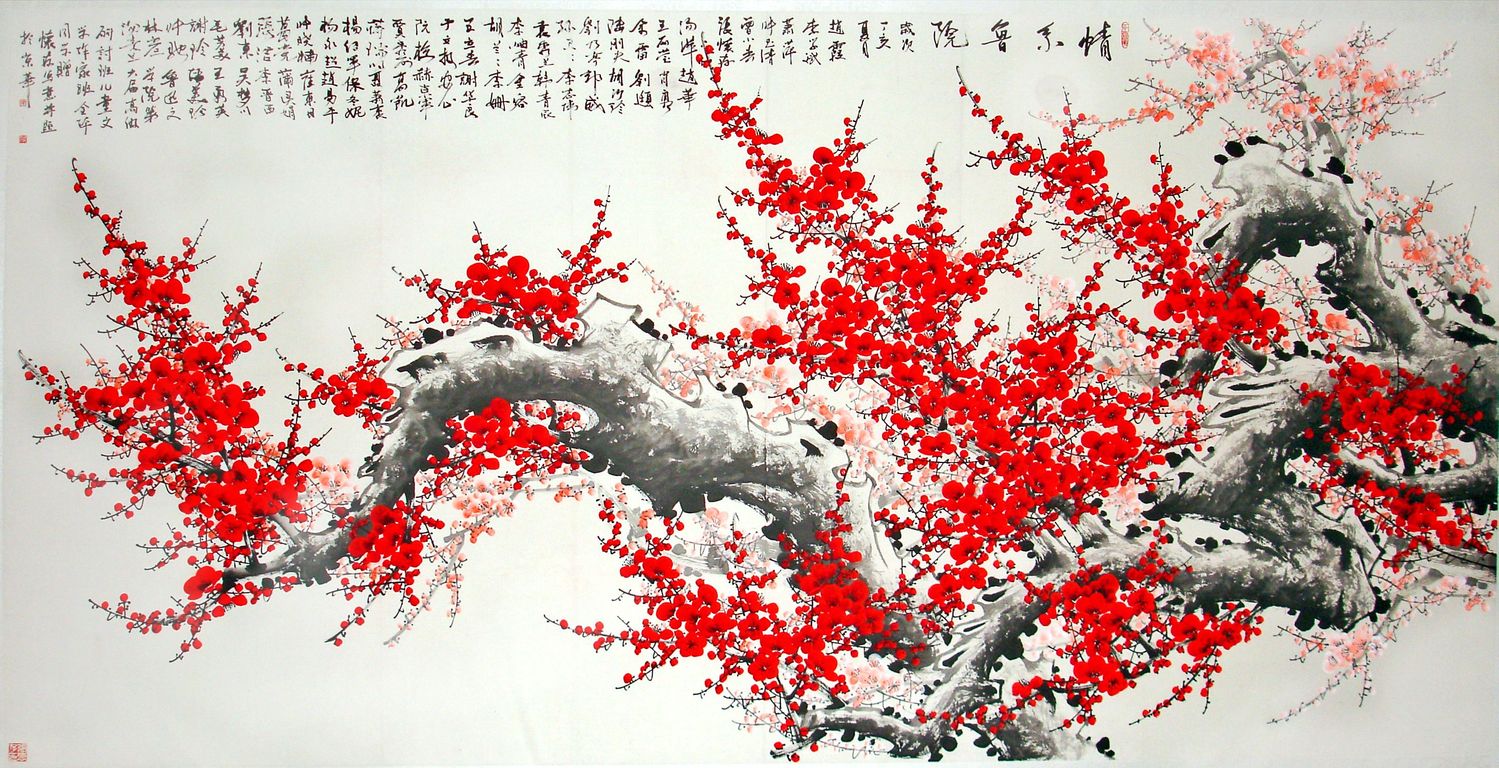 Talking with Zhang Huaicun was delightful as she is charming, curious, and humble despite her astronomical body of work and achievements. She began by writing a few words and sketching in her diary every day from the age of 3 years old, a habit she meticulously kept up throughout her childhood. She described how her parents treasured each diary. Their loving support and encouragement were significant as she learnt how to express herself on paper and honed her skills. Each diary was an important step in a journey that would see Zhang's voice and creativity reach global recognition.
Zhang paid tribute to the happy and carefree childhood her parents provided her with. She was born and raised on the Mobei grassland in northern China.
"When I came home from school every day, the house was filled with cats and dogs, which filled my heart with warmth and happiness. We always had interesting books at home, which my mother or grandma would read or sing to me every night. I had a very lucky, enjoyable childhood. Even now, many years later and having travelled across the world, my heart still belongs in the beautiful and endlessly vast grasslands. I still feel like the child who grew up on horseback, with the big imagination and love for nature. My childhood gives me infinite inspiration for my work."
Given your love of writing and painting, how did you initially choose to become a primary teacher after graduating university?
"Because I love teaching and passing on my love for expressing oneself creatively to my pupils. Teaching children made me very happy. They shared many interesting things with me every day and their innocence inspired me. I was a teacher for over ten years. During this period, I also dedicated lots of time to reading, writing, drawing, and painting. My teaching experience was hugely beneficial to my writing. I wrote and illustrated quite a few children's books and poetry collections. However, I recognised I needed to return to university to study further to develop my skills and to do this required quitting full-time teaching."
You've mentioned the main inspiration for your work comes from your family, nature life and your childhood. How do you create new work from the same original themes?
"My family and my childhood remain the original sources of inspiration for my work, but I don't feel they limit me in what I write about or paint. Indeed when I think about my family or my childhood, I think of new ideas and try different styles. Dreams start in early childhood, full of hope and desire. As people grow older, life experiences affect their hearts and dreams. It is normal for artists to change their artistic style in response to changes in the environment around them over time. I have tried using western painting methods such as oil painting to depict Chinese folklore, and this was well-received here in the UK. Whether I'm writing a novel, essay, or a play, I want the language to be vivid and poignant so the reader can feel they are part of the story I tell." 
You are a famous children's literature writer and member of the China Writers Association, and the first Chinese artist to be awarded honorary membership by the Royal Society of British Artists. Your achievements have broken records and made history. Having achieved so much great success, what do you think your biggest challenge is now?
"I believe that holding an art exhibition or publishing books does not define success alone. For example, nearly 4,000 people visited my first solo art exhibition in the UK at the Mall Galleries last month, which is incredible.  But I think to be truly successful as an artist and writer, I need to constantly challenge myself so my artistry can grow. Success is a journey. 
As I mentioned before, the style of an artist or writer changes over the course of their life. At a fundamental level, I just want to express beauty and warmth from my heart and pass it on to others. The famous Chinese writer Bing Xin said 'where there is love, there is everything' and I always try to incorporate this philosophy into my writing and painting. I hope when others look at my artworks or read my novels and poems, they are moved by the warmth and beauty of emotions like compassion and love. There are endless ways to express the beauty of the human spirit as there is always a different perspective to consider and new ideas to try. Expressing humanity through writing and painting is my purpose in life and I also think it is very important to use my creativity to help others."  
That's why you generously donated all profits to the Royal Marsden Cancer Charity from your recent exhibition at Mall Galleries?
Exactly, "I was very emotional when I saw so many pieces being bought by art lovers who are entrepreneurs, journalists and various collectors…I was proud that my paintings were appreciated but more importantly, that they raised money to help people in need and contribute towards society."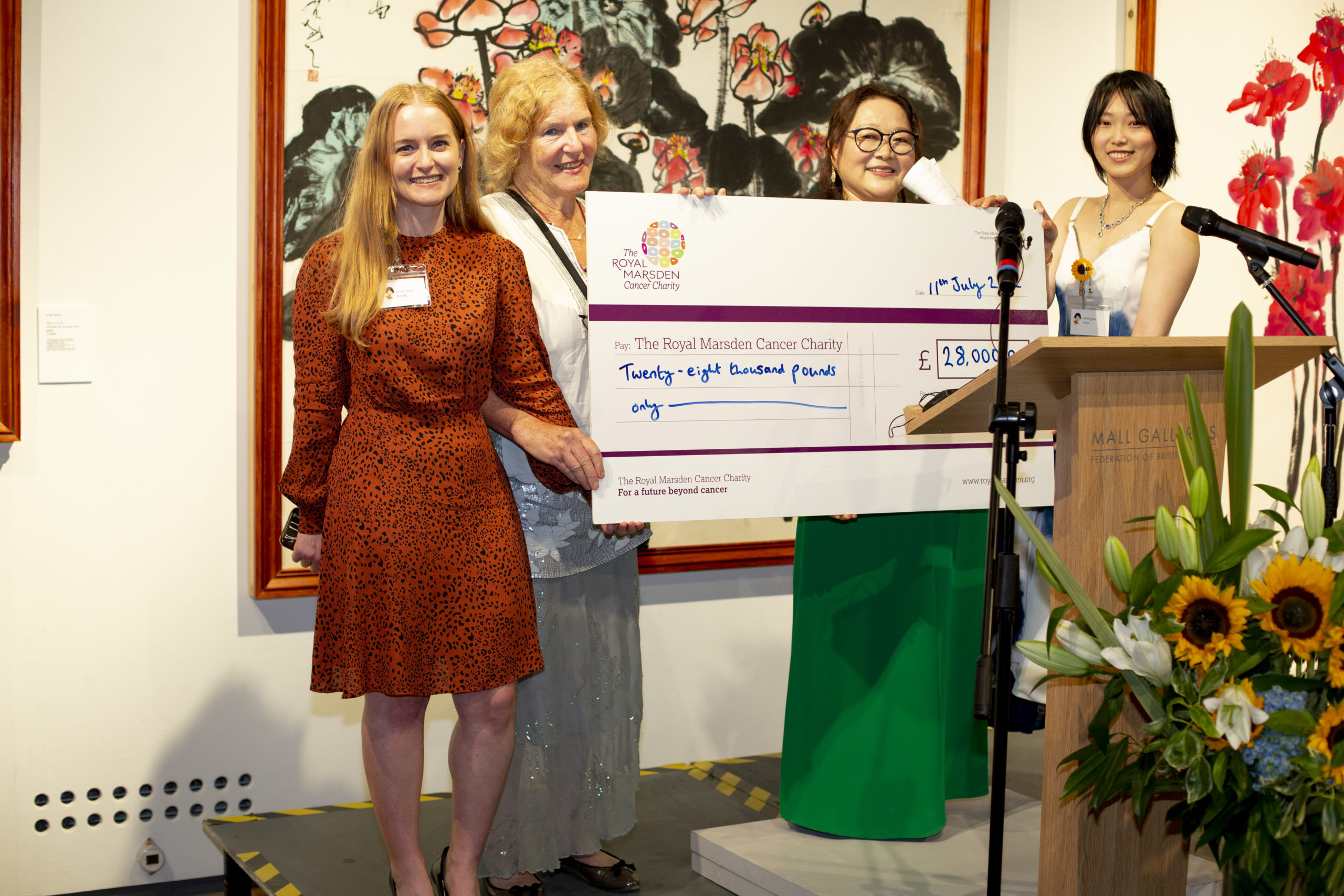 In recent years, you have applied your creativity and writing skills to translating and introducing Chinese children's fiction to British readers such as [Red Tiles, Cao Wenxuan]. How have you found those endeavours had and what has the response been like?
"I think this is a long-term venture. I feel like I am just getting started. I did have some concerns about whether readers will enjoy these Chinese stories translated to English. But I have started gaining more confidence. For instance, after the publication of [Red Tiles], I was in touch with the editor every other month, and he would give me feedback on number of copies sold and which libraries had collected it etc. I was very excited to hear that my book is collected by both school libraries and prestigious institutes like the British Library, Yale and Columbia libraries. I'm proud that my book has reached such a wide audience. I also pay close attention to readers' reviews as their praise and constructive criticism inspire me to continuously improve and explore new ideas."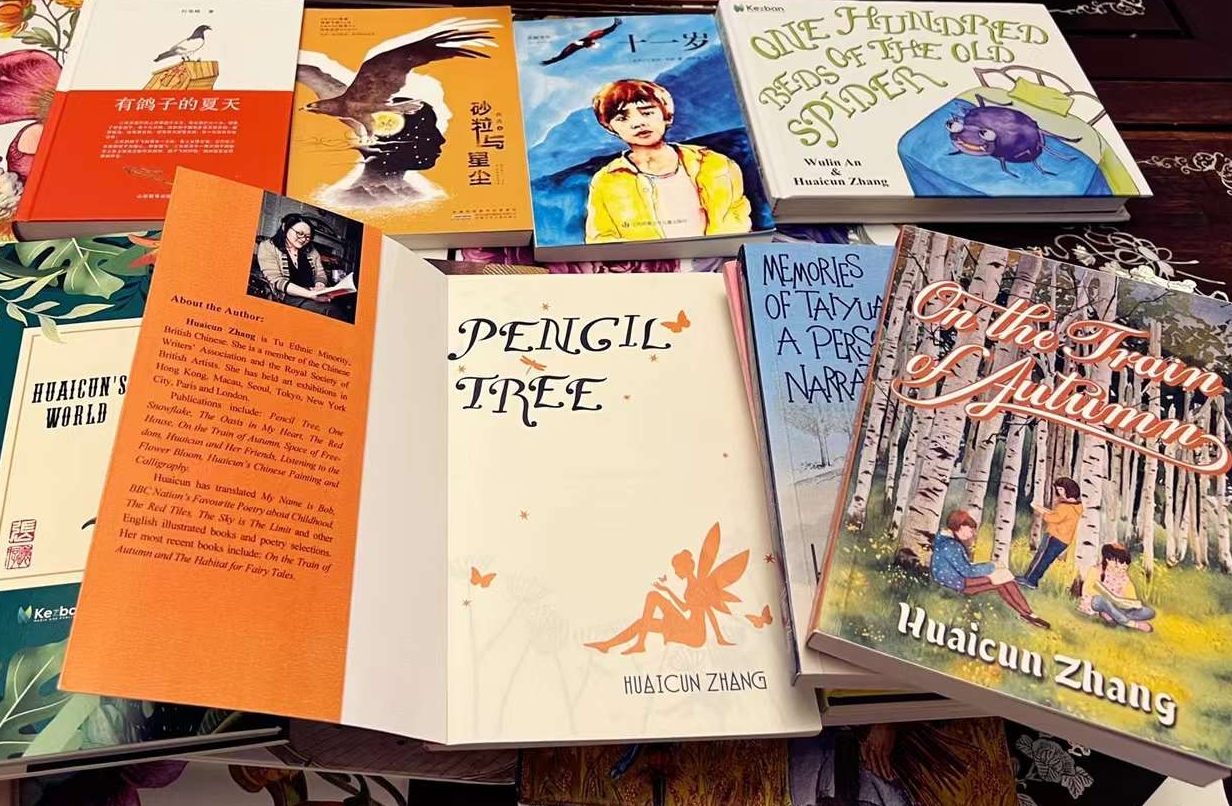 When her essay collection [On the Train of Autumn ] was first published in 2019, Zhang described how she visited London bookstores and surreptitiously watched to see if her book was purchased. One day when Zhang saw her book is purchased by a mum with child, her eyes welled up with tears and so touched. For this moment was one step closer to her dream that books by Chinese and other foreign writers will have a place on the shelves of many families in the UK. That dream has evolved as Zhang Huaicun grew from a child riding horses on the Mobei grassland, to a truly remarkable writer and artist living and working in the UK.