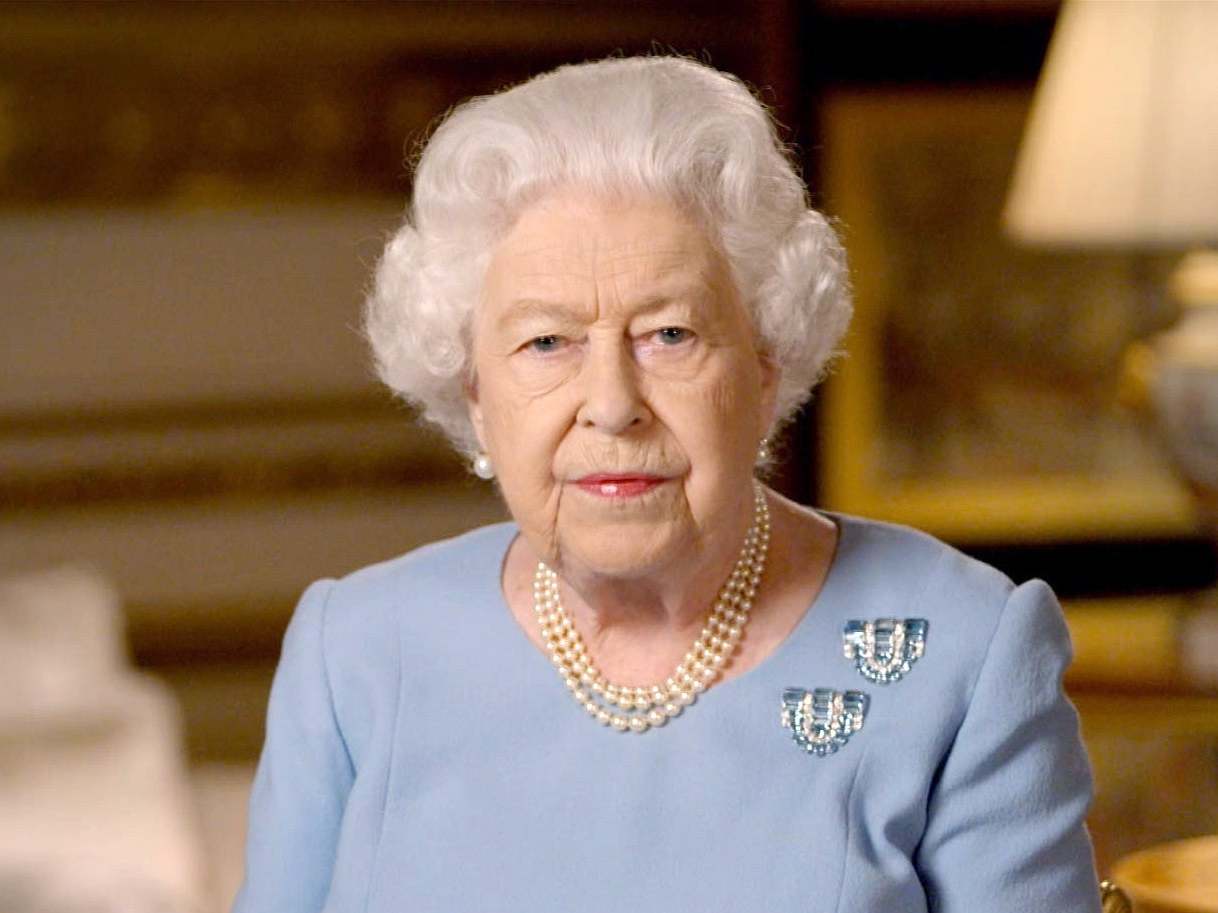 The Queen has given a poignant address to mark the 75th anniversary of VE Day, praising Britain's response to the coronavirus epidemic that has filled empty streets with "love". BBC Reported
In the broadcast last night, The Queen said: "Today it may seem hard that we cannot mark this special anniversary as we would wish. "Instead we remember from our homes and from our doorsteps."
It aired exactly 75 years on from her father King George VI's address at the end of the Second World War in Europe.
Thanking the wartime generation, the Queen, 94, said: "They risked all so our families and neighborhoods could be safe."
"We should and will remember them."
Victory in Europe (VE) Day marks the day in 1945 when Britain and its allies accepted the unconditional surrender of Nazi Germany, bringing the war in Europe to an end.
This year's celebration has been limited due to the lockdown conditions in place across Europe because of the coronavirus pandemic.
Despite this, the Queen said, "our streets are not empty, they are filled with the love and the care that we have for each other".
"And when I look at our country today and see what we are willing to do to protect and support one another, I say with pride that we are still a nation those brave soldiers, sailors and airmen would recognise and admire."
In the pre-recorded message from Windsor Castle, her second televised address of the coronavirus pandemic, the Queen described the Second World War as a "total war" where "no one was immune from its impact".
"At the start, the outlook seemed bleak, the end distant, the outcome uncertain," she said.
"But we kept faith that the cause was right and this belief, as my father noted in his broadcast, carried us through.
"Never give up, never despair, that was the message of VE Day."
Paying tribute to those who were killed during the conflict, she said: "They died so we could live as free people in a world of free nations.
"They risked all so our families and neighborhoods could be safe."
Reflecting on her own memories of VE Day, the Queen said she "vividly" remembered the "jubilant scenes my sister and I witnessed with our parents and Winston Churchill from the balcony of Buckingham Palace".
The Queen, sitting behind a desk in Windsor's white drawing room, also surrounded herself with other historic personal mementos from the war years, including wearing two aquamarine and diamond clip brooches.
The art deco-style pieces were an 18th birthday present from her father in April 1944 – just over a year before VE Day.
Also visible were framed photographs of her father George VI and the Royal Family standing on the Buckingham Palace balcony on VE Day with Prime Minister Winston Churchill.
The monarch's broadcast marked the culmination of a raft of events throughout Friday remembering the war and celebrating its end in Europe.
News from BBC