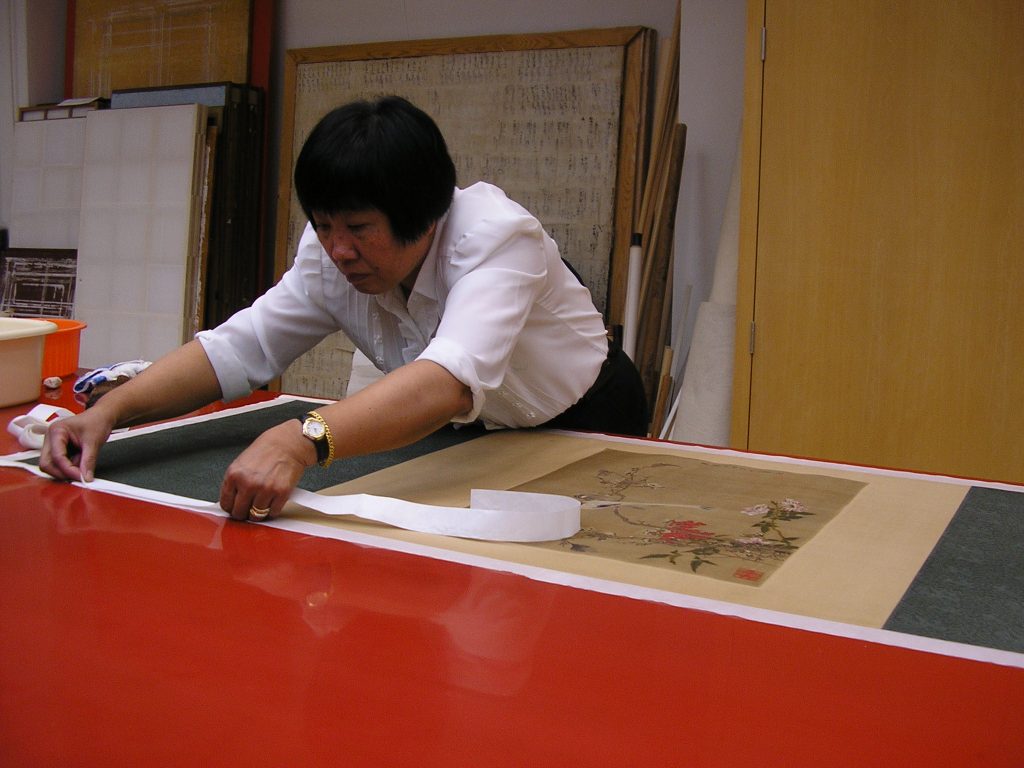 The British Museum's rich collection of ancient Chinese paintings has attracted many visitors, especially Chinese tourists over the past 30 years. At the heart of this preservation and revival of Chinese art history is senior conservator Qiu Jinxian.
Joanna Kosek, head of art preservation at the British Museum, told the Times Publications that Qiu is considered one of the museum's most priceless treasures. "We let the treasure treat the treasure," Kosek said, in tribute to Qiu's unparalleled expertise and restoration skills that have enabled her to perform countless miracles.
Prior to joining the British Museum in 1987, Qiu had mastered the craft of repairing and mounting ancient art over a 15-year career at Shanghai Museum. Qiu and her colleagues studied assiduously under the instruction of Xu Maokang and Hua Qiming, masters of renowned Chinese restoration technique Su and Yang. Qiu became experienced in repairing and mounting many forms of artwork and calligraphy including paper and silk hand scrolls, vertical and horizontal slope and lenses.
In 1987, Qiu was introduced by University of London's Professor Whitfield, a consultant in Chinese ancient art, to Mrs. Jessica Rawson, the director of British Museum oriental department. At the time there were no conservators specialised in ancient Chinese art at the British Museum. The large collection of Chinese ancient paintings and cultural relics in the museum were mainly repaired by Japanese and British methods and materials. As these methods were not suitable for Chinese paintings, the art collection was kept in storage for a long time instead of on public display.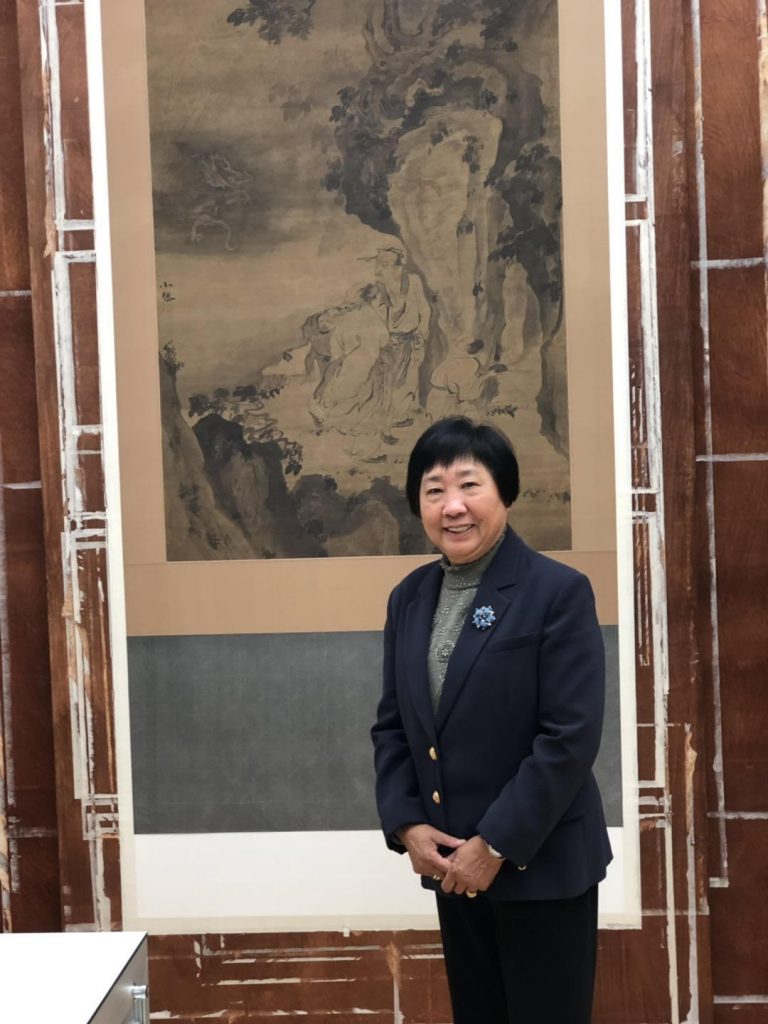 Just before Christmas 1987, Qiu Jinxian had her first appointment at the British Museum. She was asked to repair an ancient scroll by Fu Baoshi, which had been badly damaged by fire. Qiu's methods, which included washing with warm water to separate the glue in order to repair the paper, shocked and stunned the curators. Some curators even got out the camera to record her methods as they'd never seen this way of restoring ancient art. "They didn't actually expect me to fix it." Qiu Jinxian stated simply when asked to recall that moment.
Mrs. Rawson the director of the oriental department was completely amazed by Qiu Jinxian's incredible skills. She immediately invited Qiu Jinxian to join the British Museum and helped her to apply for a working visa through the UK Ministry of Foreign Affairs. Due to the museum's focus on urgently rescuing and restoring its collection of Chinese art, Mrs Rawson gave Qiu an unprecedented position as senior conservator of Chinese painting. Qiu was subsequently given an exceptional talent visa by the British government.
Chinese ancient paintings are notoriously difficult to repair because of their large size, complex materials, diverse colours, and rich composition. The most important thing is to understand the long history, meaning and culture behind the painting. Repair is an extremely time and energy intensive process. Each painting normally takes several months from cleaning to restoration and drying. Since 1987, Qiu has repaired more than 400 artworks.
In 2014, Qiu and her team restored the 1,600-year-old Tang Dynasty copy of The Admonitions of the Instructress to the Court Ladies (The Admonitions Scroll) after 2 laborious months. It has become a major resource for studying the Eastern Jin Dynasty (317-420) painter Gu Kaizhi's original work as well as the evolution of early Chinese figure painting.
"So the British Museum and Ms Qiu have played amazing roles in bring her extremely super skills and techniques over here in the first place in the 20 century. She established proper Chinese strong mounting in Europe. She is the one and only expert in Europe". Joanna Kosek told Times Publications that nobody can replace Qiu. She said she hopes there will be a successor but she hasn't seen one who can match Qiu's prowess yet. They have had trainees working as fellows with Qiu for years. However, it is a lengthy training process.
Joanna emphasized the craft of restoration is about deeply understanding language, culture and history. "You cannot teach quickly," Joanna said. "It may be difficult to see the results even after a decade, but the number of conservators of Chinese paintings will slowly grow in Europe."
The outstanding performance of Qiu Jinxian at the British Museum has made her position as senior conservator of Chinese paintings indestructible. Due to annual funding cuts, the British Museum has had to lay off employees for years. 30 years ago, the museum employed more than 2,000 people. But now the museum has only 800 employees. The layoffs are nearly 60%. Despite this, museum management have always prioritised the retainment of a senior conservator of Chinese painting.
Qiu told the media that she is very proud of her work. She feels that it is her mission to rescue and repair these ancient paintings so that they can be displayed in public exhibitions, where they can be studied by scholars and enjoyed by the general public from around the world. She wants more people to understand and appreciate Chinese history and culture through art. Although the artworks originated from China, they now belong to the people of the world. Despite reaching retirement age, she still works at the British Museum 3-4 days a week. Her passion for storytelling through art still burns as strong as it did 32 years ago.
Editor: Georgina Yan Interviewing by Times Publications