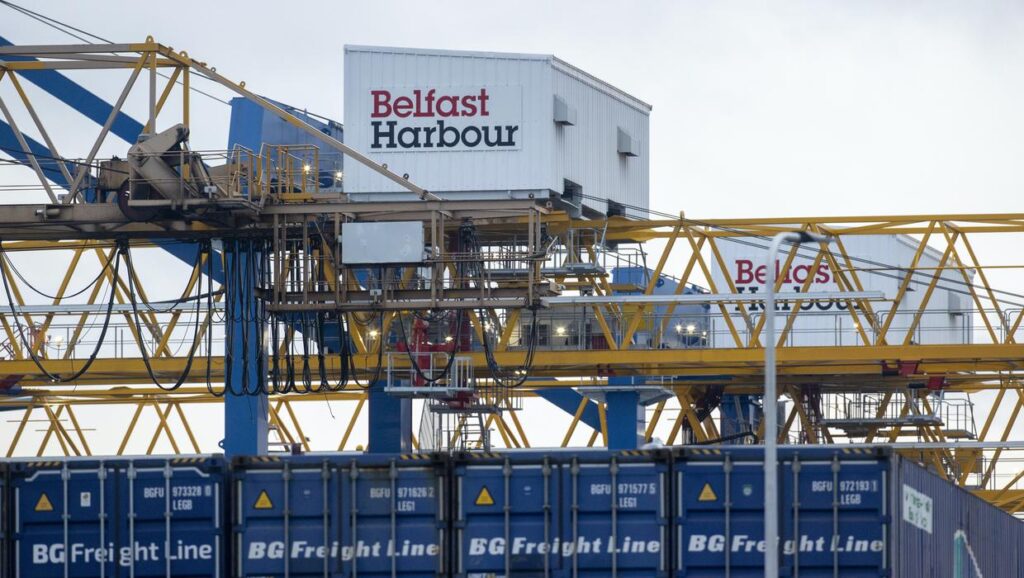 Some of Businesses in Northern Ireland told BBC News recently they have seen an increase in opportunities since the end of the Brexit transition period.
But a number of firms have said that the new arrangements have given NI an advantage.
Newry sandwich maker Deli-Lites has worked with Boots in the Republic of Ireland market for the past four years.
The company has now won the contract to supply the stores north of the border, which used to be done by a firm in Great Britain.
Chief executive Brian Reid said: "It's had a positive impact on the business, what the Northern Ireland protocol has given us is access to the Irish market and Europe and also access to the market in GB.
"As a businessperson on the ground, I think it's fantastic we've got the best of both worlds."
The Northern Ireland Protocol means that unlike the rest of the UK, Northern Ireland has remained in the EU single market for goods.
The protocol was agreed as way to avoid a hard border re-emerging on the island of Ireland.
Some businesses have complained that it has caused disruption to their trade with Great Britain.
But a Dunmurry-based ventilation manufacturer that supplies the construction industry says it has won a six-figure contract in the Republic because of the Northern Ireland Protocol.
Managing director Declan Gormley said: "I think the real benefit of the Northern Ireland Protocol I don't think we have fully realised yet is the unfettered access to the EU and to the UK.
"That gives us a very significant advantage over competitors based in the UK.
"What we now need to remove is that in four years time the advantages could be voted away."
Portadown-based cheesemaker Ballylisk has also seen a rise in demand from customers in the Republic of Ireland and in Great Britain.
Managing director Dean Wright said: "A lot of the French and European cheese coming in here will leave a void and I do think local retailers are looking to that."
He added: "There's certainly serious opportunity on the two islands here – why should we go into Europe when we have a very good market on our doorstep that maybe hasn't been tapped into?"
Invest NI is responsible for helping businesses selling into other markets, but also selling Northern Ireland as an location for investors.
Chief executive Kevin Holland said the unique position Northern Ireland is now in with dual market access helps to sell the potential of Northern Ireland.
He said: "In the past five to 10 days I've had companies from New Zealand, the US, Britain and Europe talking to us about how this works now and whether this is an opportunity for their businesses."