—-Bring creative ballet to blending West and East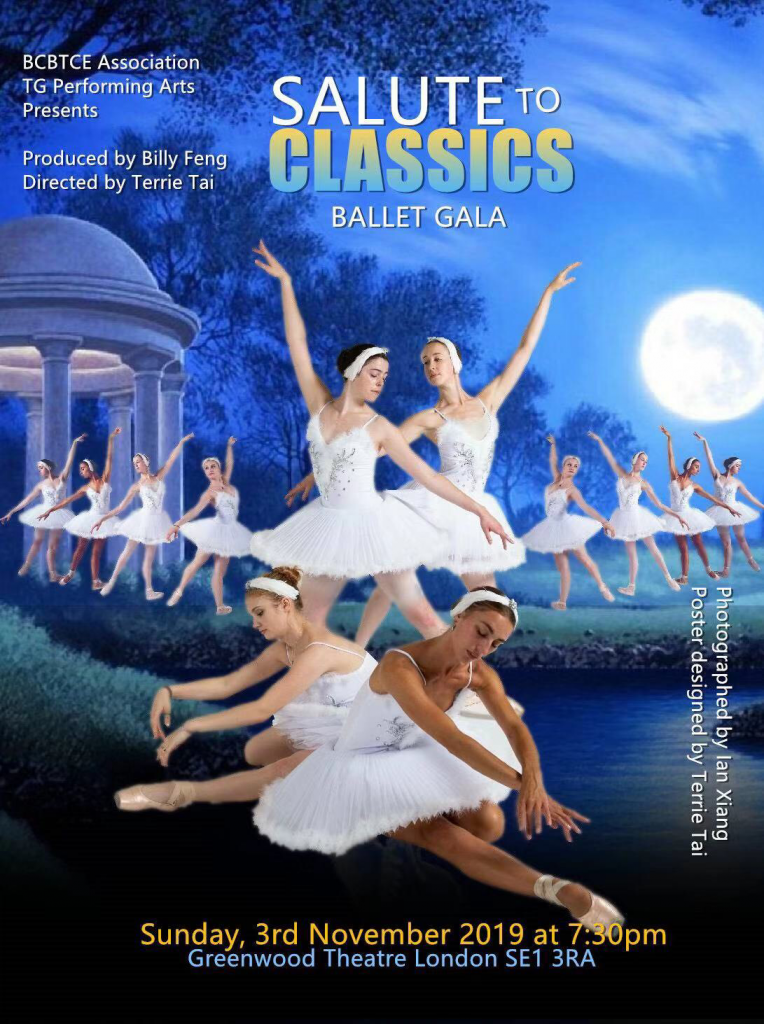 Times Cultures is delight to invite the audiences come to witness the famous scenes from ballet masterpieces, re-enacted for audiences in search of timeless storytelling. This is a tribute to the CLASSICS of ballet, everyone is welcome on this journey across the ballet canon.
A brilliant show, it will bringing this performance from the classic to contemporary, from West to East, from the iconic to the newly imagined.
This production consists of five parts, combined to capture the universe of emotions, themes and highlights inside the evolving the art of ballet.
Classical Ballet
Relieve some of the most captivating scenes from the great heritage including Swan Lake and the Nutcracker. Enjoy the Don Quixotedon, Le Chsaire and La Bayadere, give a veritable ovation to the dancers, for their superb skill.
Theatrical Ballet
ROMEO AND JULIET was proposed by Shakespeare's scholar to Sergei Prokofiev to transform Shakespeare's plays into Ballet. The choreographers combine dance language and action to tell the romantic story of love, hate and hatred. The programme performers will revisit the famous Balcony Pas de deux that captures the spontaneity of triumphant love.
Contemporary Ballet
This show will revisit Jardin Aux Lilas LILAS (Lilac Gaeden) and FANCY FREE. – As two landmark achievements in the development of ballet as a universal language.
Jardin Aux Lilas (Lilac Gaeden) is considered to be the first of the genre of psychological ballets, and a passionate pas de deux from Fancy free, there are some lifting moves, it is test the dancer's technique.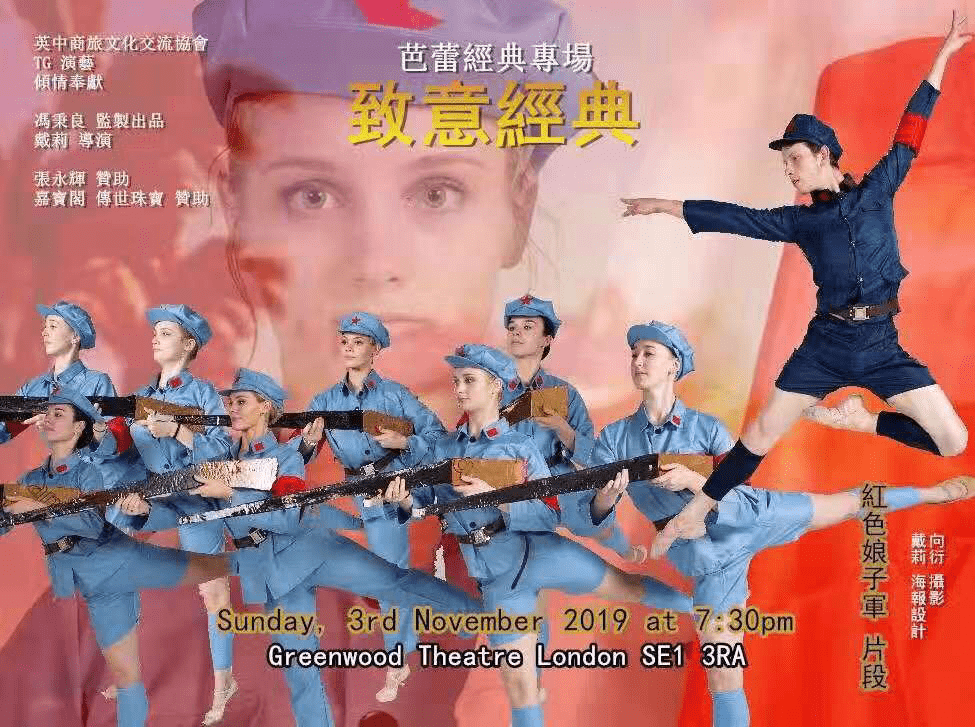 Musical Ballet
The Dying Swan is a solo dance choreographed from Camille Saint-Saëns's Le Cygne from Le Carnaval des animaux. It fuses the inspirational power of poetry with the graceful beauty of nature.
Inspiration gets dramatised through the choreography in Chopin's Nocturne – an original scenario of depicts an enthralling meeting between the composer and the Muse. New creative impulses ensue.
Chinese Ballet
A scene from the Chinese ballet RED WOMEN ARMY will be performed to recreate the charismatic energy of camaraderie united by a single purpose. Imagine an army of dancers preparing to conquer the audience with a charm offensive.
For a production dedicated to making ballet easily accessible to all, this is a fitting finale. As a tribute to the essentials – individual skill, teamwork, authentic vision – which make the whole of ballet a force for good.
This exciting performance will be produced by TG Performance Art Company and sponsored by the British-Chinese Cultural and Art Association.
This wonderful art feast will be officially performed on the evening of 3rd November 2019. If you don't want to miss an opportunity to watch the show, please visit:
https://tg-performing-arts.jimdo.com/productions/%E8%87%B4%E6%84%8F%E7%BB%8F%E5%85%B8/programme-notes/
TG Performing Arts is an international performing arts production and production company based in London. The company focuses on creative art performance whose mission is to personalise ballet performance through original works. It is led by experienced producers and professionals to research projects and create creative projects from a new perspective.
It was set up by author/scenarist Terrie Tai and violinist Gloria Cheung in 2006, was to provide a platform for talented young dancers to perform the highest quality of ballet in main theatres throughout the UK.
As the Company approaches its 13 year anniversary, the future will to continue to be a high-quality ballet company, providing audiences with original, classical and modern productions.
Editor: Judy Smith