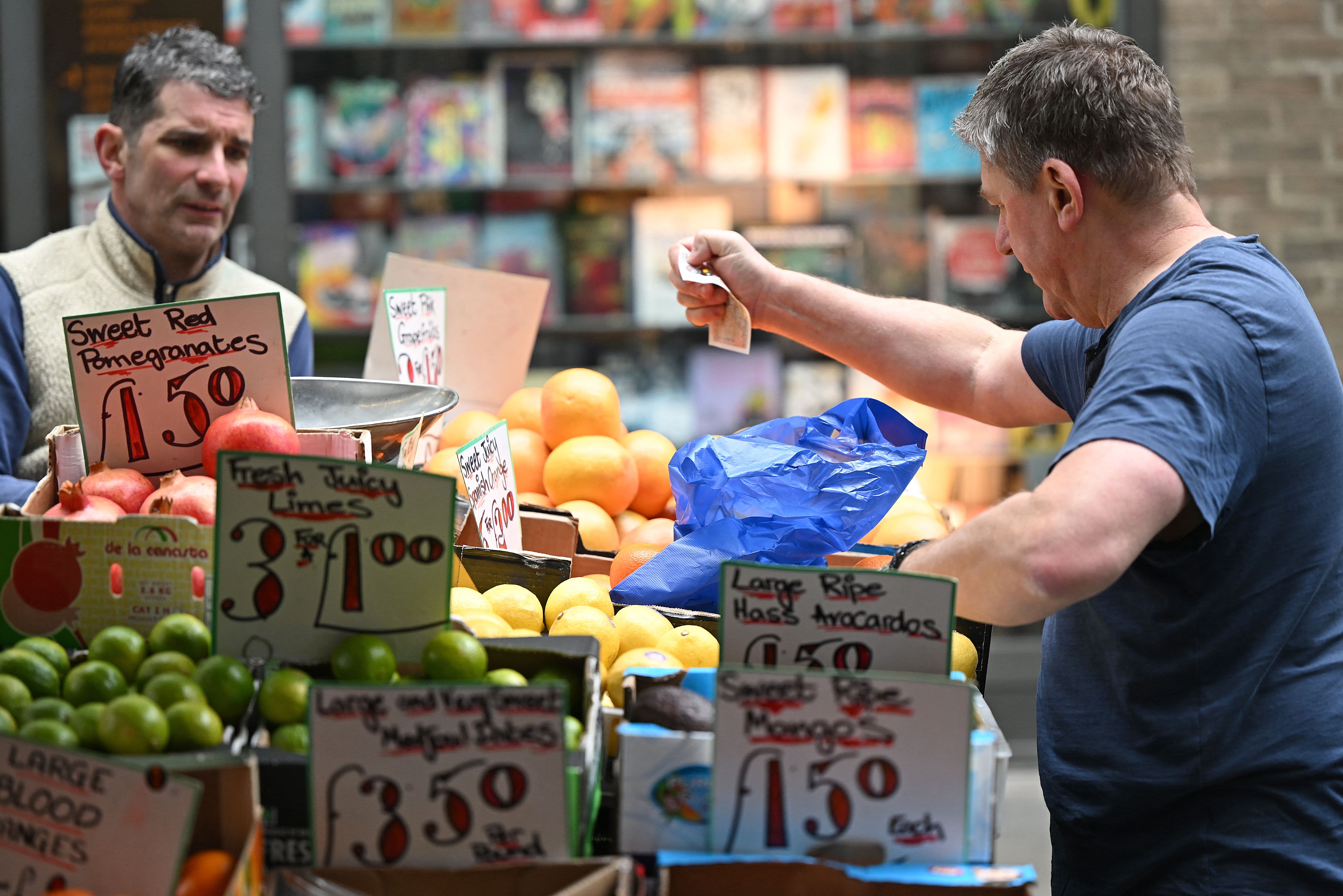 UK food price rises soared to a record rate in December, figures show, as retail industry bosses warned that high inflation would continue in 2023 amid the fallout from surging energy bills. 
Annual food inflation jumped to 13.3% in December, up from 12.4% in November, according to the latest monthly report from trade body the British Retail Consortium (BRC) and the data firm Nielsen. The BRC said this was the highest monthly rate since it began collecting data in 2005.
Highlighting the pressure on households during the festive shopping season, the industry snapshot showed the price of many essential foods rose sharply as the reverberations from Russia's war in Ukraine continued to drive up energy costs.
The BRC said high prices for animal feed, fertiliser and energy fed into higher food prices on supermarket shelves, while warning that consumers would probably face further increases in 2023.
"It was a challenging Christmas for many households across the UK," said the BRC's chief executive, Helen Dickinson. "2023 will be another difficult year for consumers and businesses as inflation shows no immediate signs of waning."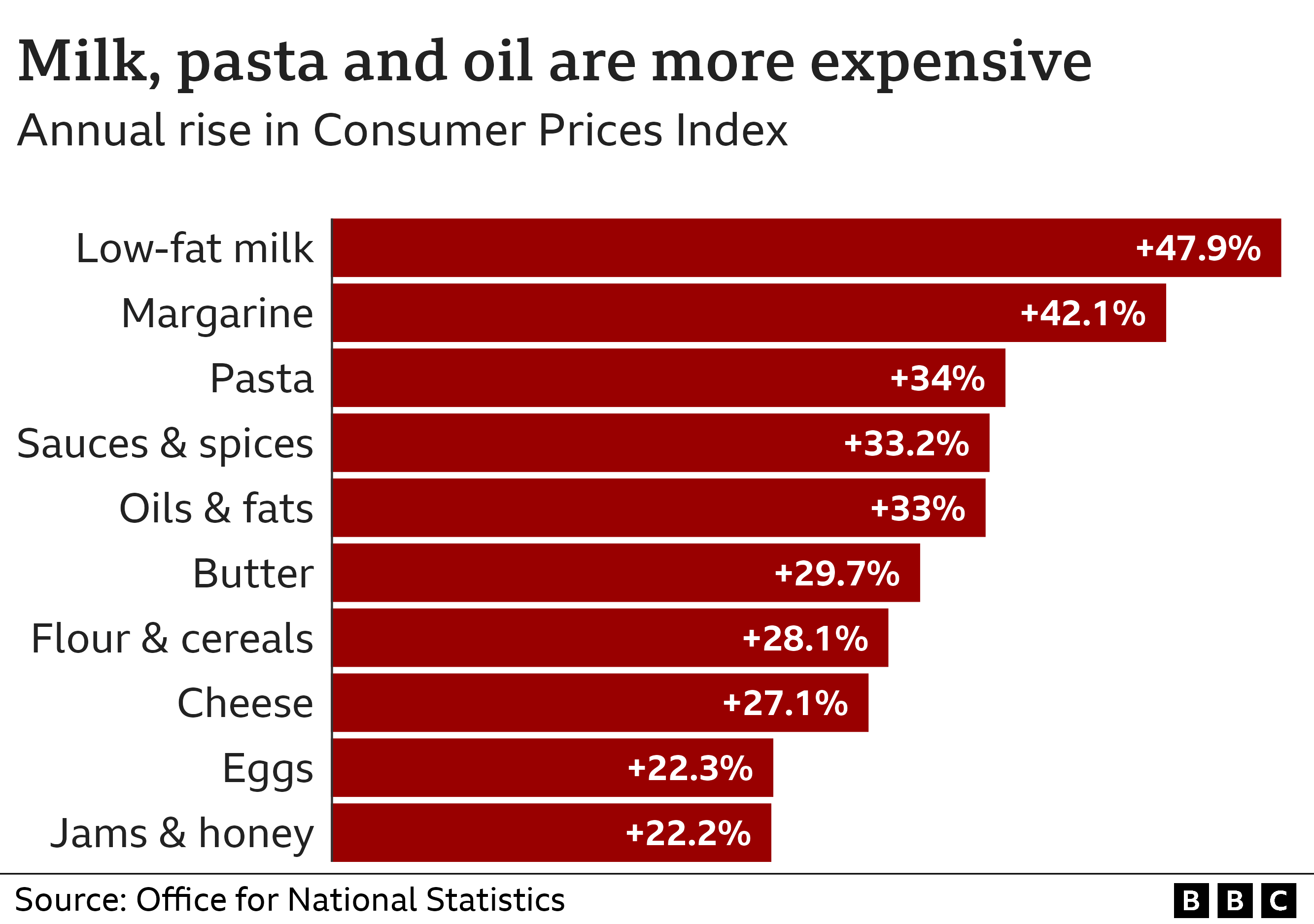 The figures came as concerns grew about the strength of the British economy, with the headline inflation rate at its highest level since the early 1980s, driven by soaring gas and electricity bills. Manufacturers suffered a further downturn in activity in December, with production, new orders and employment all in decline.
The S&P Global/Cips UK manufacturing purchasing managers' Index fell to a 31-month low of 45.3 in December, down from 46.5 in November, indicating a fifth successive month of contraction in UK factory output.
Domestic and overseas demand remained lacklustre as the industry suffered a weak end to 2022, with companies facing rising costs, increasing market volatility and problems related to Brexit for firms with EU-based customers.