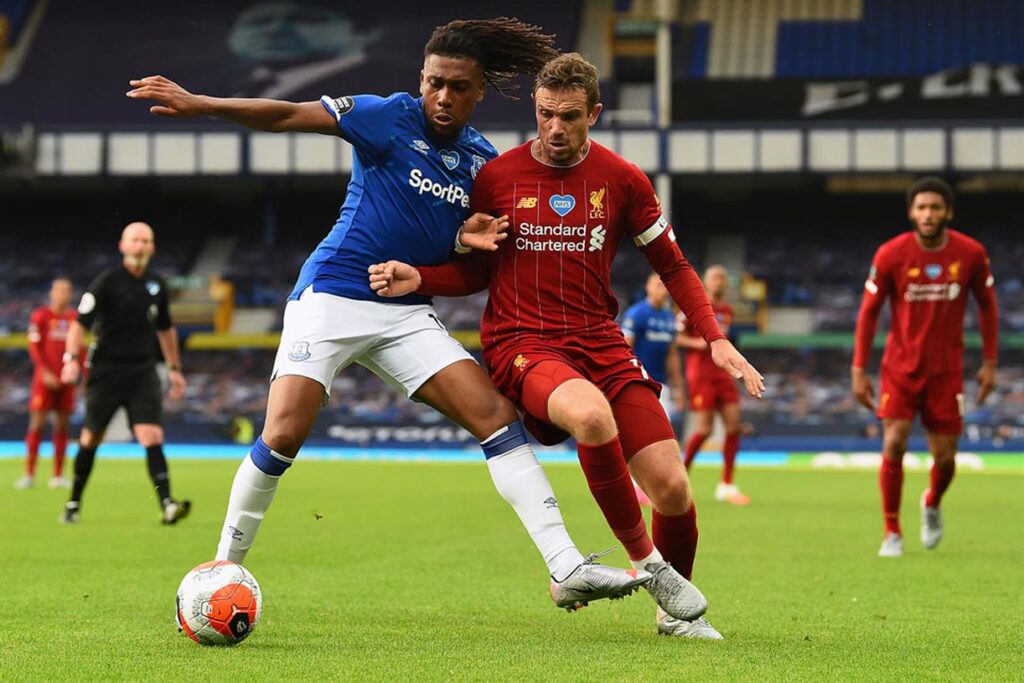 Premier League chief executive Richard Masters has written to clubs to "stress the critical importance of adhering" to strengthened Covid protocols.  From BBC Sport 
Clubs are reminded that "handshakes, high fives and hugs must be avoided".
In the letter, seen by BBC Sport, Masters said the league was "fortunate to be able to continue to play and bring our competition to fans".
He described images of some players ignoring social distancing rules in the FA Cup as "concerning scenes".
"This brings justified additional scrutiny and the league must take the lead in setting the right example," he added.
He also said that Premier League clubs should plan for more matches being postponed or rearranged at short notice because of the virus – something Fulham manager Scott Parker called "scandalous" earlier on Tuesday.
So far this season several Premier League matches have been postponed following Covid-19, including Aston Villa v Tottenham on Wednesday.
The Premier League also issued new enhanced guidelines and graphics on what was expected of players and staff on matchdays.
It includes the banning of shirt-swapping after matches, and "unnecessary contact, particularly between opposition clubs".
Face coverings "must also be worn at all times by players, coaches and staff whilst travelling, arriving at the stadium and within the stadium including in the dressing room".
On Tuesday night players embraced after goals in all three Premier League matches.
Speaking after Manchester United's win over Burnley manager Ole Gunnar Solskjaer said: "It's an emotional game. We have to understand the players when they celebrate but also understand the concern nowadays for a bit of less emotions and less hugging.
It is difficult, I have to say. Football brings out the best and worst in you, when you score you want to celebrate with your teammates. We'll do our best to keep with the guidelines and carry on football safely.
Dressing-room celebrations are known to have concerned government ministers, and referees will now remind Premier League captains and coaches of the need to avoid unnecessary contact such as handshakes and hugging during goal celebrations.
"We have the benefit of government support to continue playing while the country as a whole is facing severe restrictions," Masters wrote, but said that was "conditional".
In the letter Masters also tells clubs that "we must do all we can to efficiently utilise all available calendar slots, given there have been three significant outbreaks at clubs to date, we should therefore realistically plan for the fact that there may be more.
"Inevitably, requests for postponements will be at short notice and present difficulties for all parties and we appreciate clubs' ongoing flexibility in helping us achieve our collective objectives."
The Football Association also wrote to member clubs on Tuesday to "strongly reiterate the importance of complete compliance with the relevant FA Cup protocol".
Fulham manager Parker said it was "scandalous" Wednesday's match against Tottenham was only confirmed on Monday.
The Premier League game was originally scheduled for 30 December but was postponed at short notice because of a coronavirus outbreak at Fulham.
In a fixture reshuffle on Monday, it was rescheduled after Spurs' match at Aston Villa was postponed.
"I am angry because it is not right. It is wrong. That is why I am so angry," said Parker.
"The possibility of playing Spurs on Wednesday came on Saturday.
"We didn't think that was realistic and we were informed Monday morning at 9:30. To confirm that on Monday morning is scandalous. I accept we have to play the game, but it's the notice."
Asked if Fulham had a right to be upset, given the original match was called off with less than three hours' notice, Tottenham boss Jose Mourinho said: "Are you serious? I had the news I was not going to play them two hours before the game started."
Parker, whose side are 18th in the Premier League, said he spent "numerous hours on Sunday trying to explain it wasn't feasible" after being told the game may be rearranged for Wednesday.
The Cottagers last played on Saturday, when they beat QPR 2-0 after extra time in the FA Cup third round.
"The people making these decisions don't understand players. We have had it tough. We thought they had six days' recovery time. It is madness really," he said."
The postponement of the Villa game – because of a coronavirus outbreak in the Villa camp – left Spurs needing to rearrange three matches in a cramped fixture list that also includes Europa League commitments.
Mourinho said the Premier League's decision to rearrange their game with Fulham for Wednesday is a "positive" solution.
"The biggest impact is to have matches postponed," he said.