The recent 19th Annual Bionow Awards celebrated the outstanding success and achievements of those who have worked tirelessly during the past year, including significant efforts to address the COVID-19 pandemic.
The digital ceremony honoured leading life science companies, academic and healthcare organisations as well as the individuals who dedicate their talents to this world beating sector.
The Bionow Project of the Year award is intended to recognise high quality innovative projects or R&D initiatives, which address technical challenges and have the potential to have significant impact on the sector.
Phoenix DX the recipient of the Bionow Project of the Year Award, is an innovative medical diagnostics company. They addressed the challenge of infectious diseases like COVID-19 by developing an ultra-rapid, point-of-care diagnostic device for infectious diseases. Viruses are detected as quickly as 6 to 10 minutes, much faster than the gold standard which usually takes 2 hours.
Infectious diseases are one of the most challenging battles humans have faced throughout history. Our current battle is illustrated by the ongoing COVID-19 pandemic. Due to the developmental nature of viruses and other microorganisms, infectious diseases will remain a pertinent global challenge for the future.
Phoenix DX developed an integrated system where nucleic acid amplification is conducted in a micro-fluid cartilage. The device can be used in a range of healthcare settings as well as being portable enough to take out into the community. In addition to other infectious diseases like flu, the technology can detect COVID19 and thus play a key role in limiting potential outbreaks.
This novel platform technology combines nucleic acid extraction, amplification, and detection into a single step, resulting in faster diagnostic turn around, lower costs and higher precision. Through revolutionising diagnostic testing for upper respiratory tract infections (URTIs), Phoenix DX is set to transform antibiotic prescribing practice and tackle antimicrobial resistance from its base in Manchester, UK.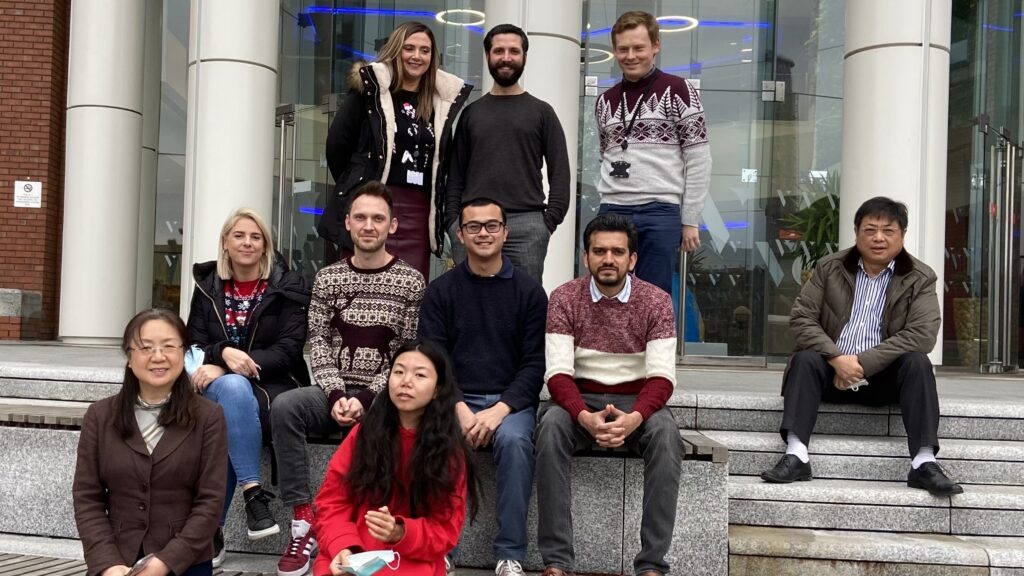 Dr James Zhang, a founder & CEO of Phoenix DX who collected the award said "I am so proud of our team. It's a first time for us to win this award. We were working hard to reach our goal of the world top level and we achieved it. I would like to take this opportunity to thank all our team. Everyone was working very hard from last May during lockdown and every staff member was working full time as we had lots of demanding deadlines. We try to meet high standards with limited facilities during the lockdown. I hope our winning products could apply to against pandemic spread and benefit to make efficient testing results."
Bionow also introduced a new award this year 'Bionow Response to the COVID-19 Pandemic Award'. This award was conceived to honour research or innovation that has the potential to deliver a significant contribution to the understanding of, and response to, the COVID-19 pandemic. Cobra Biologics was the inaugural recipient. The company is a leading member of the Oxford Vaccine UK Consortium and has focused on scaling up the manufacturing of the Oxford AstraZeneca vaccine. The company has manufactured several large batches of the AstraZeneca vaccine, which is now being administered across the UK.
(photo 1 Bionow winning project,  photo 2 Dr James Zhang, first right with team colleagues)