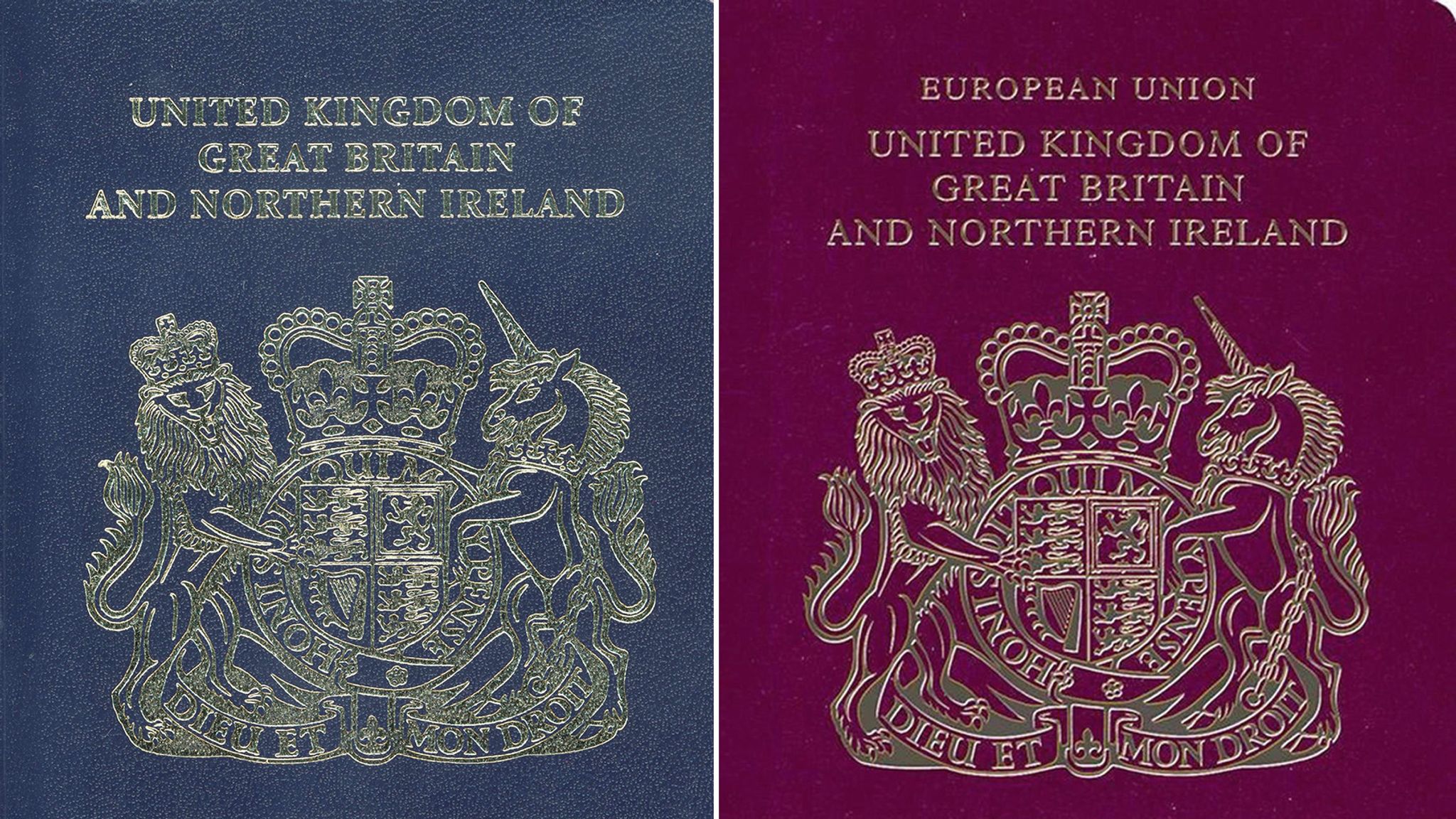 The UK's newly minted blue passports, one of the totemic achievements of Brexit, could soon be unnecessary, according to the UK's top border official.
While Britons queue again for officials to stamp their documents to permit them to cross the Channel, the director general of Border Force, Phil Douglas, said developments in biometrics and data security have made the paper passport effectively redundant – if still politically charged.
Speaking at the Airport Operators' Association conference in London this week, Douglas said: "I'd like to see a world of completely frictionless borders where you don't really need a passport. The technology already exists to support that."
While much of the world was locked down by Covid just as trials were becoming widespread, increasingly automated schemes have been rolled out at airports around the world.
At a comparatively basic level that can mean extending the use of e-gates for passport holders – with trials under way to see if the machines can now be used to process younger children in Britain. Pilot schemes are taking place in London's Heathrow, Gatwick and Stansted airports, and Douglas said that families with children aged 10 could be able to use the automatic gates this summer, with ministerial approval.
However, an increasing use of biometrics, with facial recognition cameras that operate all around the airport, could enable travellers to walk through automatic gates without having to pause to fish out any travel documents. That could sound the death knell for blue passports, which were reintroduced in 2020, replacing the EU-standard burgundy passports that had been issued in the UK since 1988. The then home secretary Priti Patel said the blue passport would be "entwined with our national identity, and I cannot wait to travel on one".
Such "frictionless borders" will have increasing appeal for Border Force, whose staff went on strike on Wednesday. The demands on the branch of the Home Office have been growing, with political pressure to divert scant resources into dealing with the small boat crossings of migrants in the Channel.
Douglas saidBritain would be increasing the use of advance information supplied online, with next steps including a universal "permission to travel" requirement for all overseas visitors to the UK. Douglas said: "In the future, you won't need a passport – you'll just need biometrics."
Domestic flights in particular have allowed passengers to miss out increasing chunks of what used to be a multi-document process, although often, as in UK internal flights, still needing to scan a boarding pass to match the holder with a photo taken at security.
Multiple pilot schemes using digital IDs in the US have allowed passengers to check in bags and board contactlessly, while some flying internationally with details stored in schemes such as Global Entry scheme can pass through gates and borders automatically with facial recognition cameras.
Cole, who led New Zealand's passport operations, and at Iata helped set up a unified vaccination pass for Covid-era flying, said: "We're trying to ensure a global interoperability. A physical passport is the same anywhere – any border guard in the world can know what to expect."
Iata and airlines are collaborating on a "One ID" plan where flight passengers have entered all information – and ultimately pre-cleared international borders – digitally before leaving home.
In this vision, Cole said, "You don't need to take a passport – or stop and show the airlines at the check-in counter or boarding gate that you're able to travel. We're looking to use digital identification technology and leverage that to make it a super smooth experience.
"You get to security, they're expecting you – and the same for the customs and borders at the other end."
According to Iata polling, 75% of passengers worldwide would be happy to ditch passports for biometrics.
Douglas said the scenario was "probably not too far off in Dubai" but warned that some closer to home may be less keen on people "waltzing through the border with no passport".
He said: "The technology exists – but the public and ministers will be quite attached to having them checked for some time."