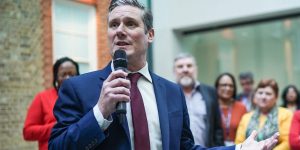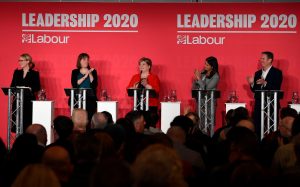 Keir Starmer has won the Labour leadership contest and will replace Jeremy Corbyn as the leader of the Labour Party.
The Shadow Brexit Secretary won the race in the first round of voting with 56% of the vote against Shadow Business Secretary Rebecca Long-Bailey and Labour MP Lisa Nandy, the party announced on Saturday morning.
The Shadow Education Secretary Angela Rayner also won her race for Deputy Leader with 53% of the vote.
The announcement was made by email with a previously-planned special conference to announce the results cancelled due to the ongoing coronavirus lockdown in the UK.
Starmer pledged to unite the party and restore public trust, following its heavy defeat in last year's general election.
"Our mission has to be to restore trust in our party as a force for good and a force for change," he said in a statement.
He promised to work with the government on its response to the coronavirus crisis following a call from Prime Minister Boris Johnson earlier on Saturday for all opposition leaders to meet to discuss the government's response.
"This is my pledge to the British people. I will do my utmost to guide us through these difficult times, to serve all of our communities and to strive for the good of our country."
He promised to strike a different style of leadership to his predecessor Jeremy Corbyn.
"Under my leadership we will engage constructively with the Government, not opposition for opposition's sake," he said.
"Not scoring party political points or making impossible demands. But with the courage to support where that's the right thing to do. we will test the arguments that are put forward," Starmer said.
"We will shine a torch on critical issues and where we see mistakes or faltering government or things not happening as quickly as they should we'll challenge that and call that out.
"Our purpose when we do that is the same as the Government's, to save lives and to protect our country, a shared purpose." Labour's new leader added
Angela Rayner, who beat her rivals Rosena Allin-Khan and Richard Burgon, in the deputy leadership race, promised to work alongside Starmer to unite the party.
"I know we face a long and difficult road ahead but we must unite, both in the face of this crisis and to offer the better future that the citizens of our country deserve," she said in a statement.
Editor: Judy Smith          News resource from Business Insider