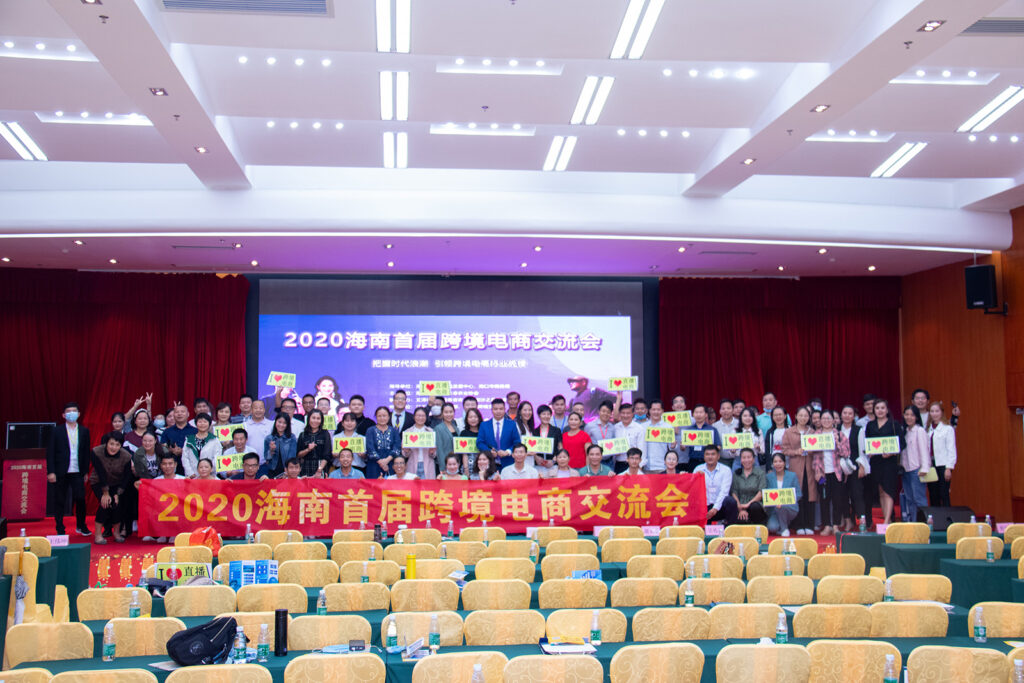 China Hainan 1st Cross-border E-commerce forum 2020 was hosted by the Xiuying District Ecological Agriculture Association of Haikou City on October 17 – 18, 2020. The forum was under guidance from Haikou Municipal Bureau of Commerce, and operated by Acumen International Business Consultancy and Hainan Safari Star Consulting. It also was supported by Alibaba International Division, Amazon Global stores. Lin Haiyun, head of the e-commerce department of the Hainan Provincial Department of Commerce, attended and shared new Hainan policies for ecommerce and new opportunities for investment in Hainan Provence with the participants and potential Business development prospects.
Ms. Amy Ai Mingjing, CEO of Safari Star, delivered key notes about e-commerce at the forum. She explored from the underlying logic of how cross-border e-commerce works and moved on to the basic requirements for developing cross-border ecommerce sellers, and provided guests and participants with new bright business ideas and knowledge sharing from many different perspectives. Mr. Xiao Daye, the tutor of Ribuluo Global Club, made a speech on the development trend of cross-border e-commerce during the forum.
This event has been beneficial for people who want to engage in cross-border e-commerce or are engaged in cross-border e-commerce. It will inspire the concept of Hainan's cross-border e-commerce, and played a positive role in promoting the development of the industry. The participation of the majority of Hainan e-commerce enterprises could achieve great business opportunities.
International Business News from China