Dr Lin Lin is fast gaining recognition from British and Chinese musical peers, media and audiences for her talent and innovative creativity. Internationally acclaimed British conductor and musical director Jonathan Tilbrook described her as "an exceptional musician, a phenomenal flute player and wonderfully gifted pianist". Leading composer Professor Peter Weigold praised Lin for her fine musical abilities and creative soul. She has been widely celebrated by Chinese media for how her music bridges east and west styles together. She honours ancient Chinese traditions and culture along with great European masterpieces to create music to enthrall a 21st century global audience.
Lin first graduated from the Royal College of Music (RCM) in 2013. She was one of the first Chinese students to study at the prestigious conservatoire. There she developed her skills under the tutelage of classical legends such as Professor Susan Milan "Queen of the Flute," and pianist Professor Nigel Clayton. She also gained a Master of Fine Arts degree at Trinity Laban Conservotire of Music and Dance in 2015 before studying at Goldsmiths College, University of London to undertake a PhD in Music Performance. Her PhD graduation in December 2019 was the peak of her musical career so far; a journey which started over two decades ago in Beijing.
Born and raised in Beijing, she started learning the piano at 4 years old. At 7 years old, she was captivated by flute players on TV. She signed up for lessons and to the primary school symphony orchestra without telling her parents initially. As long as she completed all of her homework on time, her parents permitted her to pursue her musical passions. Her passion meant Lin never complained how hard she worked to succeed in both her academic and musical studies despite how busy her childhood was compared to her friends'. She was a key member in multiple music ensembles and performed in many concerts throughout her school career. The highlight was leading her peers as Principal Flute in the Beijing Youth Symphony Orchestra.
Lin Lin was initially dissuaded from pursuing a career in music. Her parents had serious concerns about future challenges in finding a job if Lin didn't hold a science or engineering degree. As is the social norm in China, Lin followed in her father's career footsteps and studied materials engineering at Beijing University of Aerospace Technology. During her time at university she continued to practice the piano and flute passionately and never gave up her musical dreams. Following her undergraduate graduation, like many of her peers, she chose to study her Masters in the UK. In 2008 Lin started studying a Masters in materials science and engineering at Queen Mary University of London. After lectures Lin joined multiple musical groups and played in all the events and concerts she could. As she continued to develop her talent, she started to gain recognition as a brilliant musician within the university. She was introduced to visiting professional musicians. The university encouraged and supported her to apply for RCM following her graduation with first class honors in 2009.
Today Lin is considered one of the most exciting rising stars of classical music. Her CV includes extensive solo and orchestra performances in major concert halls throughout Europe and Asia. She has performed at Wigmore Hall, Cadogan Hall, Bridgewater Hall, Blackheath Great Hall, Birmingham Symphony Hall and Fazioli Concert Hall to name a few. Since 2013, Lin has collaborated with British and European composers to record new music. She contributed significantly to the flute compositions Basil Athanasiadis's Book of Dreams II. She recently performed with King's Choir for John Rutter's new work "second Farewell to Cambridge". She worked with Trinity Symphony Orchestra for Sandy Clark's flute concert to Hua Mulan Saga which incorporated the pentatonic scale and traditional instruments to illustrate the famous tale of Chinese legend Hua Mulan.
During her time at RCM it was not only Lin's performance skills that thrived and shone. She developed a deep and unique insight into music theory and literacy. She began to explore and create ways to integrate elements of ancient Chinese music into her interpretation and performance of Western music.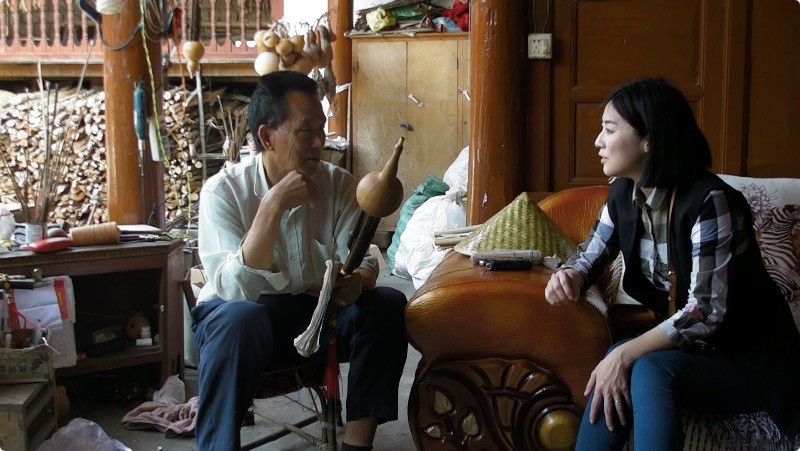 "Legends unfold" is her brainchild that focuses on her way of bringing eastern and western music together. The Hulusi is an ancient Chinese ethnic instrument that originates from the Dai people in Yunan Province of South West China. They used dried bamboo tube to construct a musical instrument, to recreate the melody of flowing holy water in the spring. Its pure and sweet sound has been used by countless generations to pass on ancient legends about love and sincerity. Lin transported a Hulusi over 5000 miles to London, one of the world's greatest musical cities. She mastered this traditional instrument before combining it with her modern flute to create an incredible fusion of Eastern rhythms with Western harmonies. By using her flute to explore ancient Chinese instruments, she brought two very different cultures beautifully together through music that wowed the audience.
Basil Athanasiadis, one of the well know UK based composer was pleasantly surprised to discover many different sounds and timbres tastefully chosen not originally included in the score. These, not only enrich the overall musical texture but also help further accentuate the two contrasting worlds: the Eastern fluidity vs. the Western fixity. "Lin embraced this challenge enthusiastically, with skill and beautiful musicality." Commented by Martin Gaughan who also collaborating with Lin to compose Legends unfold programme. "Lin's use of embellishments further enhances the piece, increasing its depth in a manner that even I had not foreseen"
"I hope the audience will have a fully immersive experience in my concert project, not only to feel the live music aurally but through an all-round physical and mental experience. I want to create not just a concert, but a music exhibition." Lin explained when asked to describe her goals for this concert.
As a new decade begins, Dr Lin Lin's musical journey continues to soar to new heights. We look forward to what adventures she will compose and take us on next.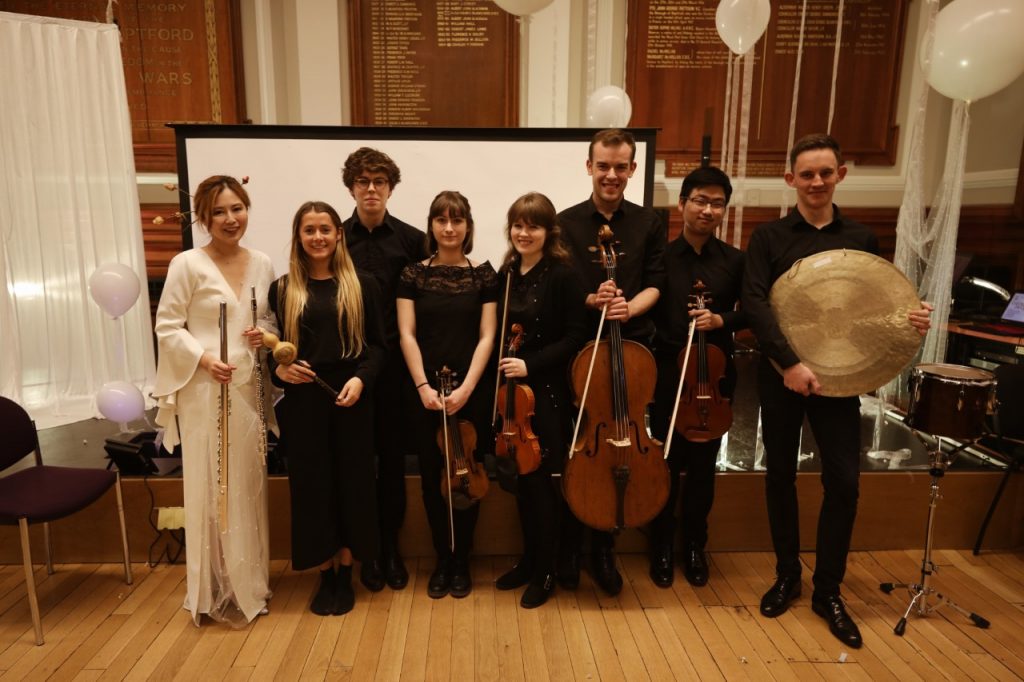 Editor: Judy Smith