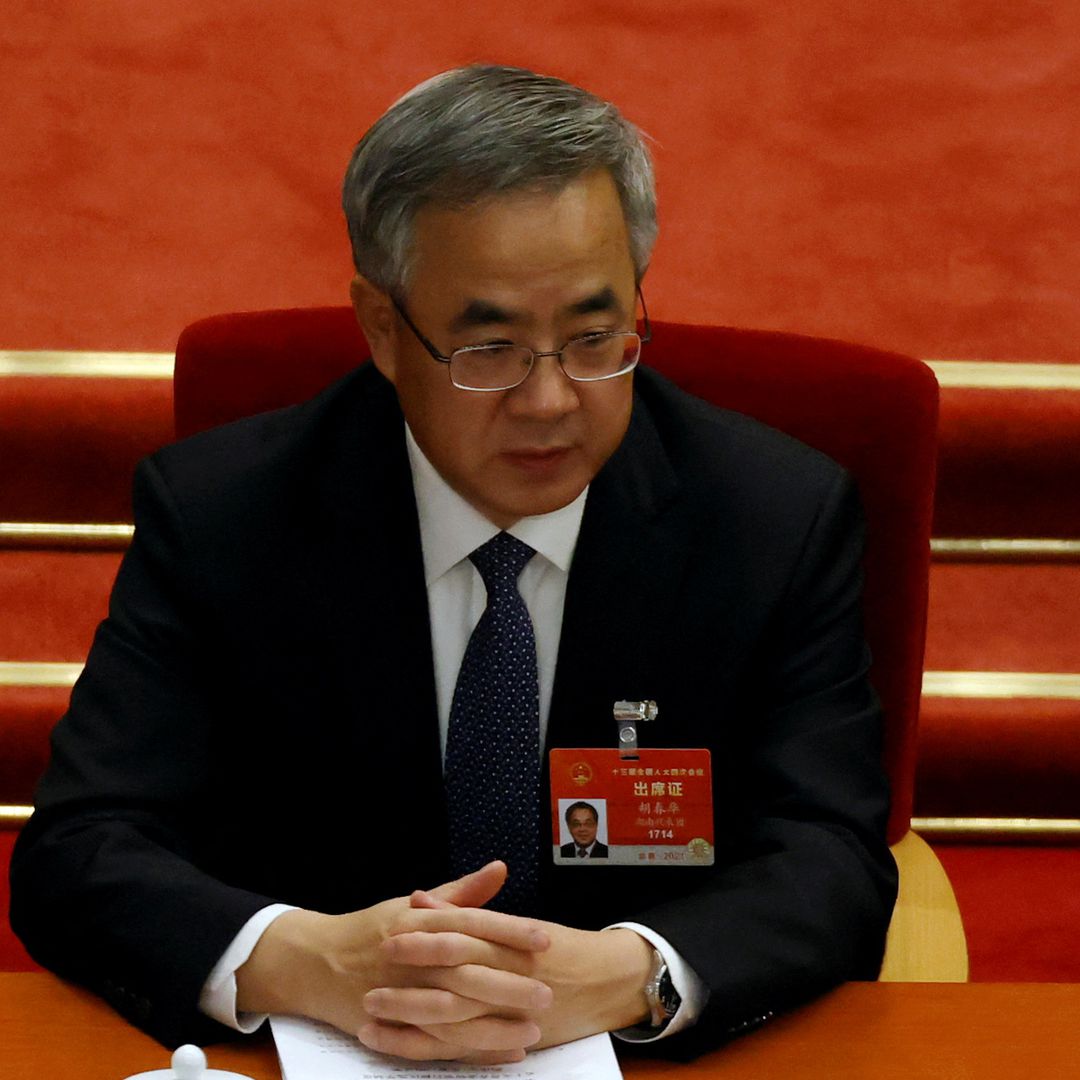 Chinese Vice Premier Hu Chunhua called on Saturday for greater efforts to stabilise foreign trade amid a complex external environment, the official Xinhua news agency reported.
Several top officials have in recent months warned of uncertainty in foreign trade, which helped drive the world's second-largest economy in 2021, with global demand and high raw material costs potentially creating challenges.
"The more complicated the situation is, the more we should plan ahead and respond proactively," Hu was quoted by the state media as saying.
Commerce Minister Wang Wentao said in March that China's economy faced multiple challenges at home and abroad this year, including "huge" pressure from uncertainty over global trade and still-lacklustre domestic consumption. read more
The recent COVID-19 resurgence across the country, prompting the financial hub of Shanghai to go through a staggered lockdown from last week, has heightened investor concern over disruption to economic activity and led some global investment banks to slash their economic growth forecast for China.
China's commercial hub of Shanghai ground to halt on Friday after the government locked down most of the city's 26 million residents to stop the spread of COVID-19, even as official numbers put local cases falling for the second day in a row.
The city government late on Thursday extended an existing lockdown in eastern districts, just as western parts of the city were shut down as scheduled.
Fresh official guidance indicated that many in China's most populous city will now be required to stay home as long as it takes to control the outbreak – instructed not to cross their doorsteps even to dispose of rubbish or walk their dogs.
Public transport in most of the city has been suspended, while businesses considered non-essential, like restaurants and shopping malls, have also had to close.
The lockdown, designed to stop an outbreak of the highly transmissible Omicron variant that started about a month ago, began on Monday and was originally due to last 10 days in total. Areas east of Shanghai's Huangpu River were to be closed for five days, before reopening as western districts began a five-day shutdown.
But the city government said it would lift the curbs in east Shanghai in stages instead. This means the majority of districts are now under a lockdown that covers the office towers of the Lujiazui district, China's answer to Wall Street, and factories including Volkswagen's (VOWG_p.DE) joint venture with SAIC Motor (600104.SS) and U.S. automaker Tesla's (TSLA.O) plant.
We have to wait and see that Shanghai will be lift lockdown in scheduled time by then.