China has a rising digital economy, which is equal to 30.3 per cent of GDP or 22.6 trillion yuan (US$3.35 trillion) and is driven to a large extent by leading technology companies Baidu, Alibaba and Tencent. These companies at the forefront of innovation give credence to the idea that the digital economy will soon become the economy, in the not-too-distant future.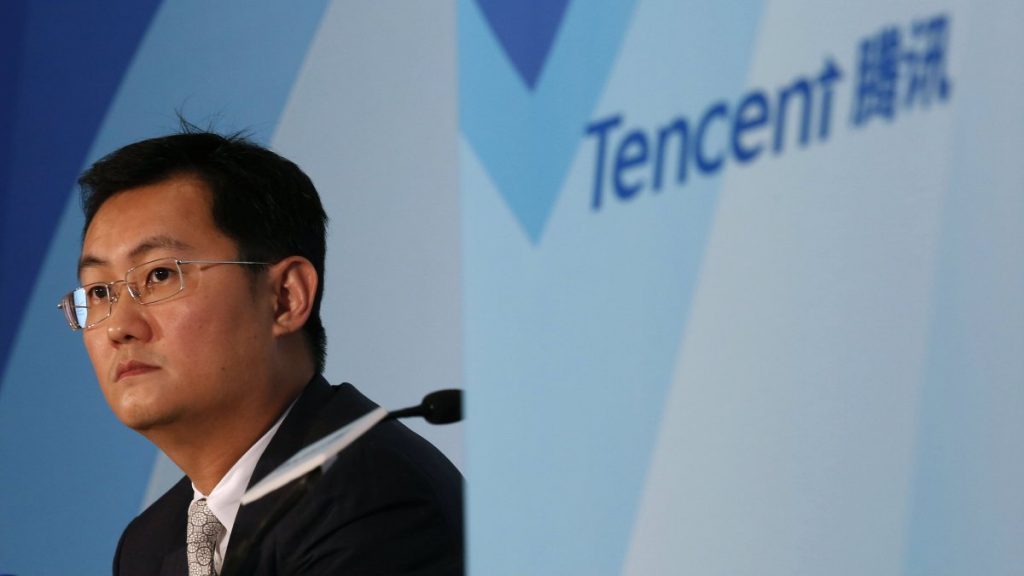 Due to new areas of the digital economy, including the Internet of Things, virtual currencies, financial technology, artificial intelligence, advanced robotics, and big data are expanding rapidly in China. The digital economy is also spreading through traditional sectors such as education, industry, and health care, improving efficiency and adding value in these areas.

Online customers and supportive government
A large amount of venture capital funds in China are pouring into digital technologies, as the potential is huge. China is home to more internet users than the United States and European Union combined, and these users are becoming increasingly digitally savvy. Consumption-related mobile payments amounted to US$790 billion in 2016, or 11 times that of the United States. Last November 11th consumers spent US$38.2 billion shopping online.

However, it is not only venture capitalists and customers driving China's digital economy. The government has promoted growth of the digital economy through its Internet Plus policy, which encourages firms to use the internet in order to grow and innovate. The concept was first proposed by Premier Li Keqiang as a means of levelling the playing field between developed and developing countries. The government has also encouraged funding for projects incorporating artificial intelligence, with the goal to generate a market valued at 100 billion RMB (US$15 billion).

Baidu, Alibaba, and Tencent
Baidu, Alibaba and Tencent (BAT) have driven the digital economy forward, providing 42 per cent of venture capital investment in China during 2016. Integrating with traditional industries, Baidu aims to bring autonomous driving products to market through its Apollo project and is addressing inefficiencies in health care through the Baidu Medical Brain project. Alibaba is purchasing retail outlets with the aim of integrating technology to better manage inventory and raise profit margins. Alibaba has recently invested US$2.88 billion in exchange for a major share of hypermarket firm Sun Art.

Baidu Inc: $229.61 -0.92%

Alibaba Group Holding Ltd: $169.59 +0.37%

Tencent Holdings Limited: $46.91 -2.31%

Tencent launched the "Open Platform" strategy in 2011. The Open Platform allows partners to make use of Tencent's technology and WeChat's traffic base to digitize any industry. This has the effect of reducing time (and therefore money) spent developing digital processes for other companies. Tencent is also working to provide cloud computing services to create an industrial big-data platform for Sany Group Co Ltd, a large machinery equipment producer. Sany's equipment will be connected to the platform to detect malfunctions as they happen.

Digital economy is the economy
China's digital economy is expected to reach $16 trillion by 2035, with a penetration rate throughout the overall economy of 48%, according to expert's report. China is in the top three in the world for venture-capital investment in key types of digital technology, including virtual reality, autonomous vehicles, 3-D printing, robotics, drones, and artificial intelligence (AI). China is the world's largest e-commerce market, accounting for more than 40 percent of the value of worldwide e-commerce transactions, up from less than 1 per cent over a decade ago. China has also become a major global force in mobile payments with 11 times the transaction value of the United States. One in three of the world's 262 unicorns (start-ups valued at over $1 billion) is Chinese, commanding 43 percent of the global value of these companies.

Three—often unappreciated—factors are propelling the expansion of digital China and suggest that there is far larger upside potential for digital in China than many observers appreciate.

1/The bigger, younger China market is enabling rapid commercialization of digital business models on a large scale. The sheer scale of China's Internet user-base encourages continuous experimentation and enables digital players to achieve economies of scale quickly. In 2016, China had 731 million Internet users, more than the European Union and the United States combined. Beyond scale, it is the enthusiasm for digital tools among China's consumers that will support growth, facilitate rapid adoption of innovation, and make Chinese digital players and their business models competitive. Nearly one in five Internet users in China relies on mobile only, compared with just 5 percent in the United States. The share of Internet users in China making mobile digital payments is around 68 percent, compared with only around 15 percent in the United States.

2/ China's three Internet giants are building a rich digital ecosystem that is now spreading beyond them. Baidu, Alibaba, and Tencent, collectively known as BAT, have been building dominant positions in the digital world by taking out inefficient, fragmented, and low-quality offline markets while driving technical performance such as computing efficiency to set new world-class standards. The BAT companies have been developing a multifaceted and multi-industry digital ecosystem that touches almost every aspect of consumers' lives. The functionality offered by their "super apps" has increased about seven times since 2011. In 2016, BAT provided 42 percent of all venture-capital investment in China, a far more prominent role than Amazon, Facebook, Google, and Netflix that together contributed only 5 per cent of US venture-capital investment in that year. Beyond China's big three, other digital innovators such as Xiaomi and NetEase and traditional players such as Ping An are building their own ecosystems. China's digital players enjoy the notable advantage of close links to hardware manufacturers. The Pearl River Delta industrial hub is likely to continue to be a major producer of connected devices because of its strength in manufacturing hardware.

3/The government gave digital players space to experiment before enacting official regulation and is now becoming an active supporter. The Chinese government moved to regulate the digital sector only after a delay, which gave innovators plenty of space to experiment. As the market has matured, both the government and the private sector have gradually become more proactive about shaping healthier digital development through regulation and enforcement. Today, the government is playing an active role in building world-class infrastructure to support digitization as an investor, developer, and consumer.

In combination of these three factors mean that China has an increasingly visible presence on the global stage and rising impact on the global economy. China runs a trade deficit in services but a trade surplus in digital services. China's outbound venture capital totalled US$38 billion between 2014 and 2016, reaching 14 per cent of global venture-capital investment outside China. Over the past two years, China's top 3 Internet companies made 35 overseas deals, compared with 20 by the top three US Internet companies. Chinese digital companies are also expanding business models outside the country's borders, and sharing their technology with foreign partners, enabling their expansion. China's digital globalization is only just getting started but is gathering momentum.

This will change the nature of the economy, replacing jobs that carry out standardized types of processes with technology and increasing the number of jobs for higher-skilled workers. Start-ups will continue to arise, as entrepreneurs are provided with the capacity to use existing technologies like Tencent Open Platform to get ahead.

The China Academy of Information and Communications Technology has found that the ten most digitized sectors include the insurance, broadcasting and media production, professional services, monetary finance, capital market services, public administration, postal and logistics, general services, education, and social security sectors.

In a speech to the IMF Statistical Forum on November 16, Seng Yee Lau, Senior Executive Vice President, Tencent stated, "…in China, the concept of Digital Economy is just a transition in nature, as eventually, digital economy, will just become simply the economy." Lau stressed that, on the supply side, China's "Internet Plus" policy has played a strong role in integrating the internet and cloud computing into traditional sectors, while digital innovations have arisen to satisfy demand in the form of fintech and bike-sharing, etc.

Due to the strong presence of both supply and demand factors, China's digital economy will help to boost growth and will create diverse investment opportunities in the coming years. Forward-thinking government policy continues to pave the way for innovation in China's rapidly changing digital economy.