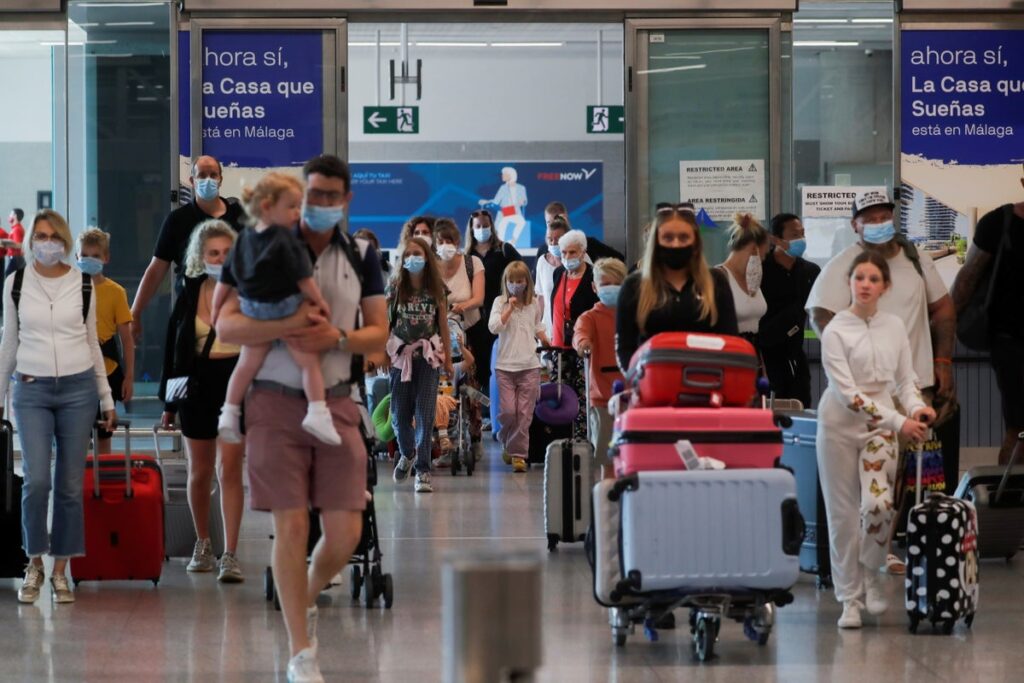 The CBI publishes a series of recommendations for the government 24 hours before ministers are due to update the lists governing where people could, and should not, travel to. By Sky News
A business lobby group has demanded the economy is allowed to "live with COVID", while warning that continuing restrictions mean the travel industry is in the "last chance saloon".
The Confederation of British Industry (CBI) used the publication of its report on lessons from the summer reopening to urge more support for firms battered by the loss of a second, full summer holiday season.
It called for a "new settlement" to help the travel industry and the broader UK economy to function better – made possible, it argued, by the country's COVID-19 vaccine programme.