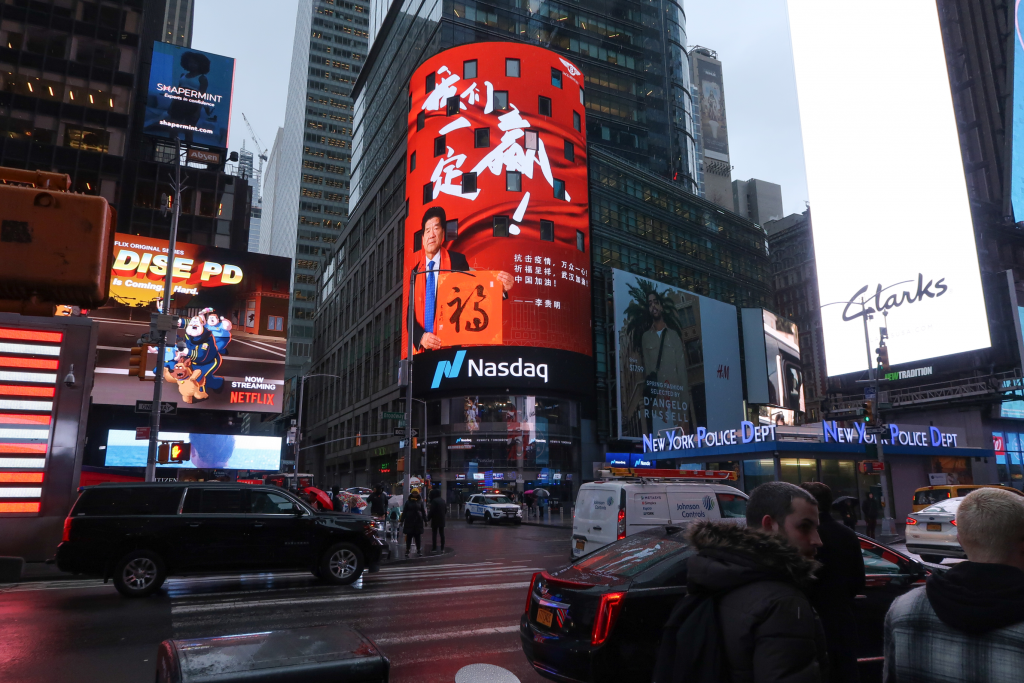 The Covid-19 are rampant to around the world. More than ever, we need to working together to use latest technology and encouraging to fight against this century virus. Lin Cunguo, the President of Sino-UK Martial Arts Association said to media
Mr Lin introduced the Sino-UK Martial Arts Association joined with Chinese community societies cross worldwide have recently sent out an of invitation letter , to suggest people should strengthen their physical fitness, to learn and understand the concept of Chinese martial fitness. From this inspire and remain their fitness to fight against Covid-19.
The following is an original letter sent through to global by over 40 Chinese societies from the worldwide countries.
Dear friends around the world:
As the covid-19 continues to spread worldwide,We need a better overall approach to work together more than ever before, in face of our common dangers coronavirus, together we will face this challenge as a global family with conviction, with wisdom, and with commitment to love and support
Every country, big or small, strong or weak, all need to take responsibility for building concrete steps against the pandemic.
The coronavirus is a highly contagious respiratory disease. If one country epidemic crisis still exists, no country is untouched by the threat of coronavirus. The international community should strengthen cooperation in epidemic prevention. Actively improving coordination in the area of epidemiology studies, the method of treatments, as well as vaccine development.It is vital that as an international community we continue to support those poor countries whose medical systems are vulnerable. By working together, we will overcome these difficulties and hardships.
People across the global, regardless of their skin color, all have the solemn obligations to prevent the epidemic from spreading.
Amid the coronavirus outbreak, people around the world should help each other. Practicing Wushu from home not only brings fun to the boring self-isolation and home quarantine, but also helps boost our immune system naturally, and also alleviating our fear over the new coronavirus.
Amid the outbreak of Covid-19, China builds many mobile cabin hospitals in Wuhan as well as other cities across the country to deal with the coronavirus. The unique role of Wushu is well known when patients practicing Wushu within the mobile cabin hospitals。
Such successful experience and practice of Wushu is worth sharing, which could be taken as a reference to the world.
By continuing to strengthening our existing partnerships, we will beat the coronavirus.
The final victory belongs to mankind!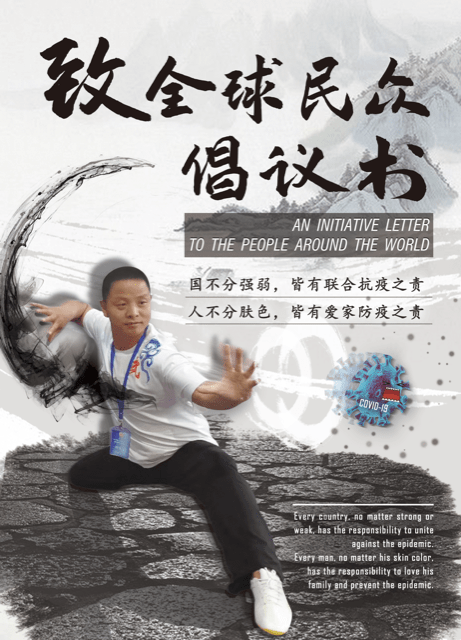 Editor: Jian Ping Sun