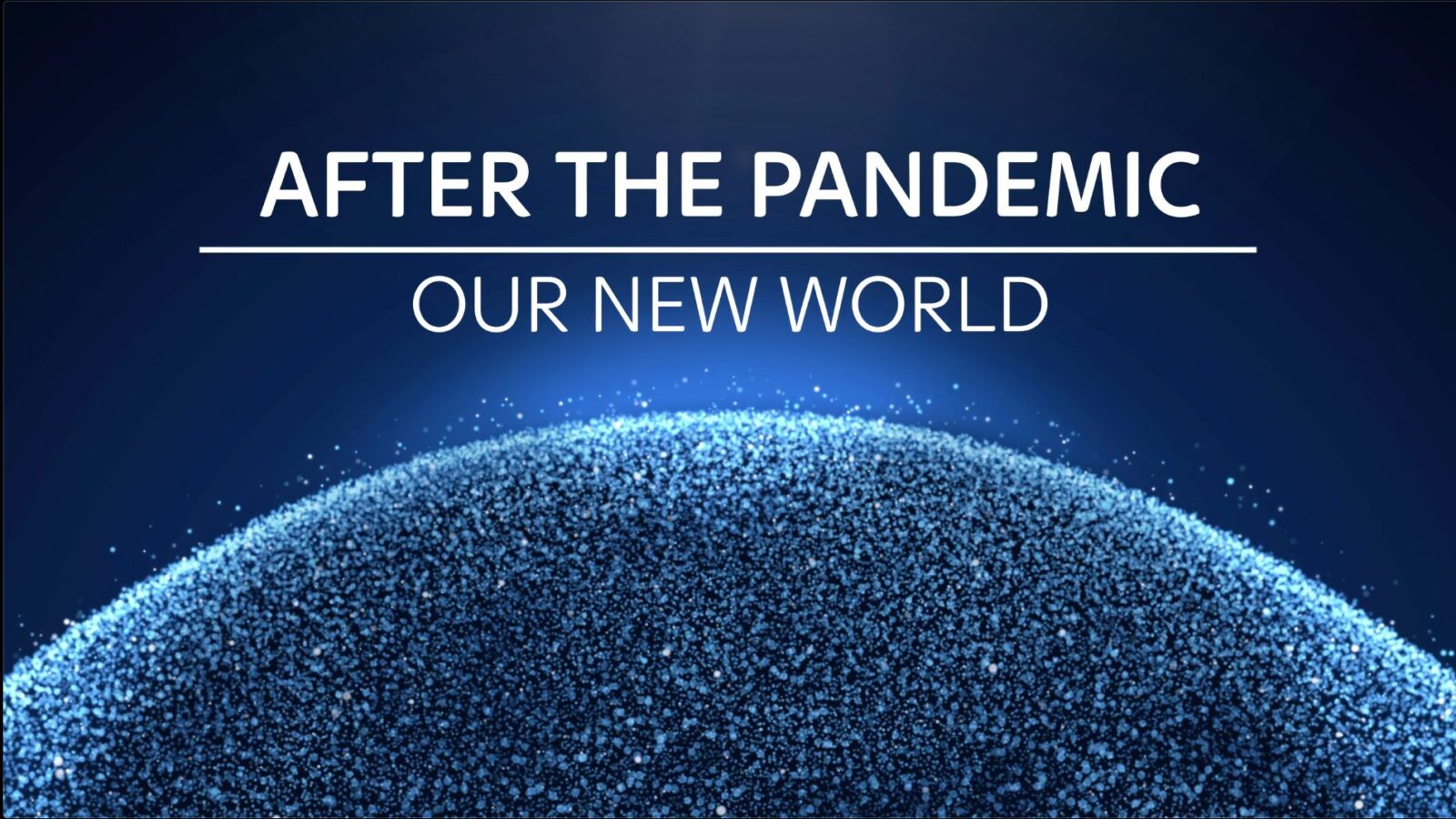 Coronavirus has changed the world. Hundreds of thousands of people have died. Everyone has been affected. Every country is wrestling with the impact. Reports from Sky News
After the pandemic, examines four areas where our lives will change – but how?
LIFE & SOCIETY – Will life as we knew it ever return?
ECONOMY & WORK – What should we value in future?
SCIENCE & MEDICINE – Can we stop this happening again?
WORLD AT LARGE – How will our new world work?
For the life and society the world will never be the same again after coronavirus, and a majority of Britons wouldn't want to go back to the way things were before,  According to Sky News recently a poll revealed.
57% of those asked are embracing the change with enthusiasm, saying they want the world to be different, and slightly more think it will be significantly different.
But many people expect the structure of their lives to change after the pandemic. 40% say they will resume commuting to the workplace, and a larger group – 47% – anticipate working from home will continue.
Lockdown has forced us all to spend more time at home, and few people feel its put a barrier between them and their partners, family and friends.
So was the lockdown a good thing? Award-winning author Lionel Shriver argues it should never have happened and the sooner things get back to how they were before, the better.
"No expression sends a chill down my spine like 'the new normal',
"I've not been shy about sharing my opinion that this lockdown nonsense has been one of the gravest mistakes ever made," she said.
"At-risk populations could have easily been identified and protected (and they weren't), leaving the rest of us who are at very low risk of dying to get on with our lives.
"Instead we've all been co-opted into a mass hysteria. The 'new normal' proposes to extend that hysteria forever."
About economy and work, whether you are a key worker, someone who has discovered the pros and cons of working from home, or among the millions furloughed – the world of work has changed.
The Sky News poll suggests that the majority of Britons want the economy to be significantly different after the pandemic passes.
Most people see the crisis as an opportunity to change the nature of the economy, with many calling for permanently higher spending and borrowing in future years.
Former Labour chancellor Alistair Darling said the government should consider whether to raise taxes on wealth.
"The inability or reluctance to tackle wealth has been a problem for a while now and I think the government does need to look at that, and council taxes are the most obvious thing," Lord Darling said, pointing out that the valuation bands have not been changed since the early 1990s.
Stephanie Kelton is an American economist and a world leader on Modern Monetary Theory.
She has written about how we can use the coronavirus pandemic to tackle the long-standing economic inequalities and social injustices that have plagued our society for decades.
"What we have now is an opportunity, and we have two options of what we can do with it: one is to pick up the pieces and try to put them together as they were before. But the other option is to assemble the pieces in a different and smarter way."
Regarding the science and medicine, science has been applied to the new virus in ways that would have been thought impossible just a few years ago.
The virus emerged in Wuhan just five months ago. But already scientists have unravelled its genetic code and worked out its structure, and there are 10 possible vaccines in clinical trials. Awareness and fear has spread too.
When surveyed, people said the threat of pandemics was now second only to the environment when it comes to global dangers.
A leading scientist has warned that animals harbour almost two million viruses with the potential to infect humans.
Dr Peter Daszak, president of the EcoHealth Alliance, told Sky News that we must learn the lessons of the pandemic and stop the next outbreak at source.
"We analysed the number of unknown viruses that could emerge in future and we estimate there are about 1.7 million of them, of the type that could infect people," he said.
Sir Jeremy Farrar is director of the Wellcome Trust, and says we are all counting on science to deliver the true exit strategy from the pandemic. For a disease which has no regard for national borders, the world will continue to be at risk until every country is protected.
He argues: "It is in every country's interest to work together to share this risk to avoid many more years of preventable deaths and economic hardship. And we need to act quickly."
World at Large: British diplomats have told Sky News that the pandemic could have a lasting impact on the world order. The crisis has already accentuated existing tensions between the two largest powers – the United States and China – they said.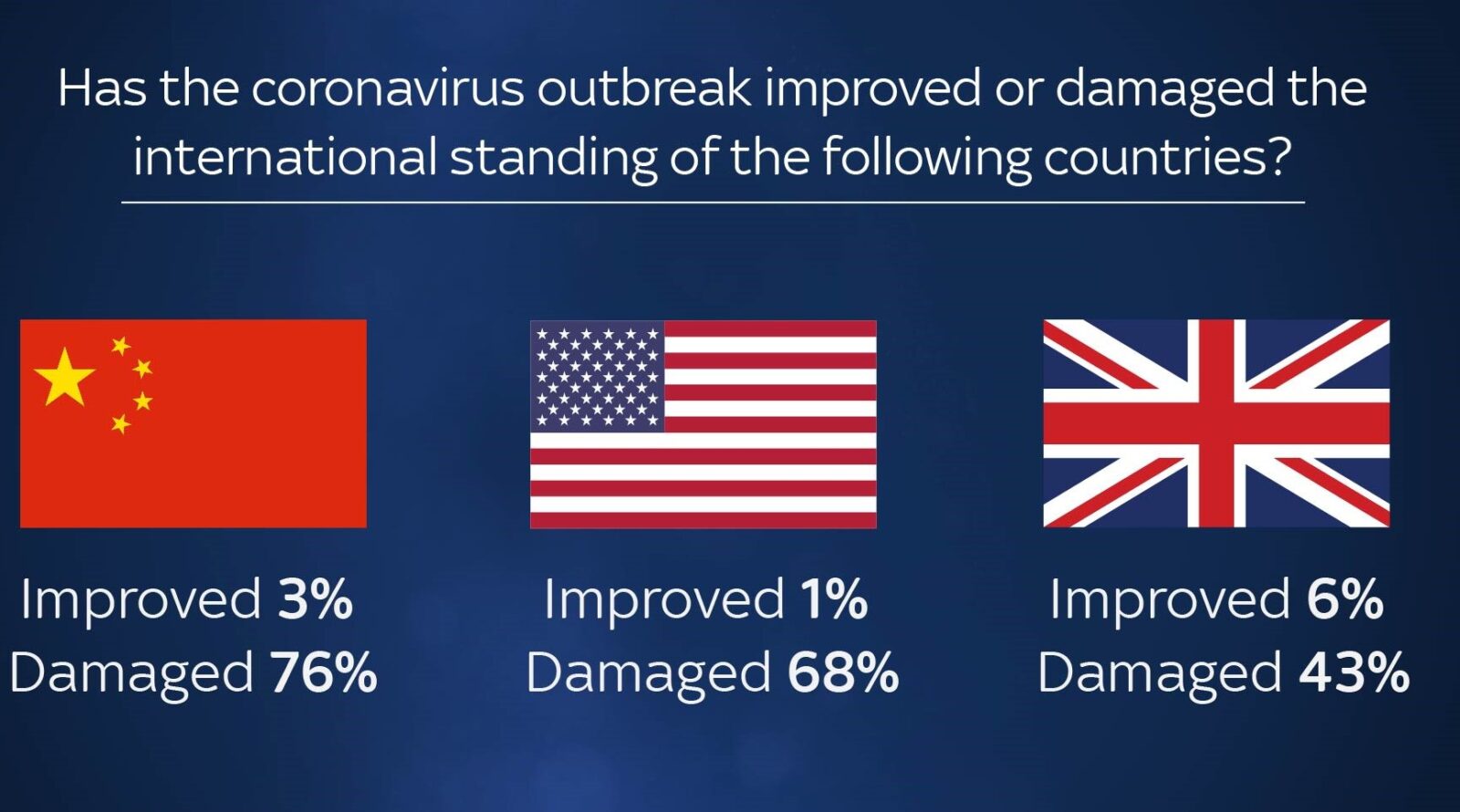 It has also intensified a struggle for relevancy between global institutions like the United Nations and a trend towards nationalism, including among some liberal democracies.
"We are at one of those watershed moments – a bit like after the Second World War," said Lord Ricketts, a former national security adviser and former ambassador to France.
"What we risk is a world fractured into spheres of influence again. Clearly a Chinese sphere, an American sphere, a European sphere perhaps – rather weaker," he said.
Mary Robinson is a former president of Ireland and UN human rights commissioner – and says the COVID-19 pandemic has shown countries can work together, but that they must act now to prevent disaster. She writes about how the pandemic proves it is possible for human behaviour to change. "The pandemic has also shown that the international community can come together when the need arises. It has demonstrated that it is possible for human behaviour to change at pace on a global scale."
Source from Sky News