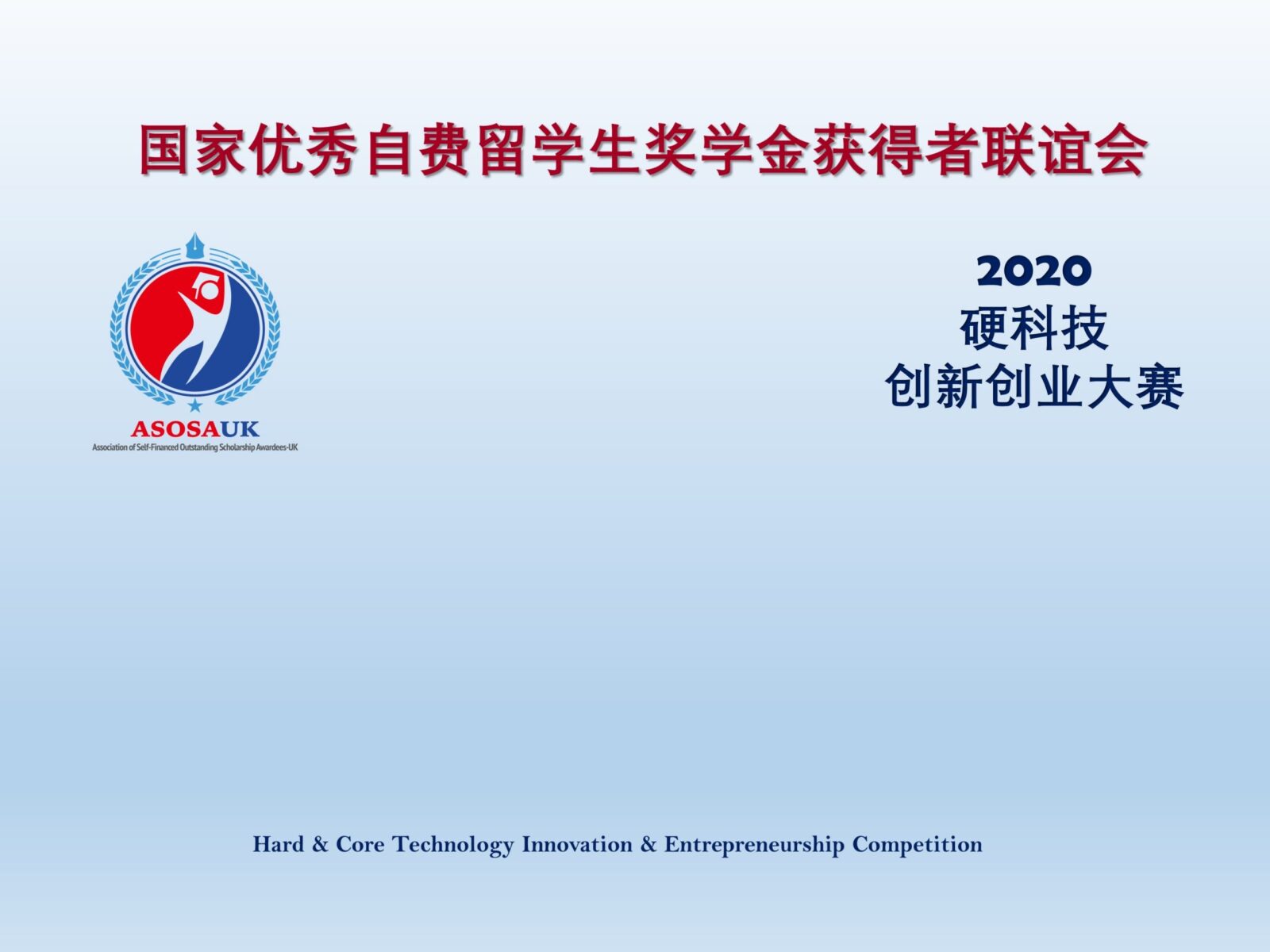 Association of Self-Financed Outstanding Scholarship Awardees UK (ASOSA UK) held the opening ceremony of the 3rd "Hard and Core Technology" Innovation and Entrepreneurship Competition 2020 last weekend. It was also the first time that the ASOSA UK launched via an online network. By May Zhao  
The competition organised by ASOSA UK and supported by Education section of the Chinese embassy UK. It aim as "Practice Accumulation, and Practice Entrepreneurship" of the 3rd "Hard and Core Technology" Innovation and Entrepreneurship Competition 2020
Counselor Xia Jianhui of the Education Office of the Chinese Embassy to the UK, praised the ASOSA UK for successfully establishing a platform which provided many opportunities for students and academics in the UK to further develop relationships between China and Britain. Counselor Xia mentioned that in the current worldwide COVID19 pandemic, industry cooperation and technological innovation are particularly important. The members of the ASOSA UK are doing such pragmatic and effective work to contribute outstanding results in the academic research and practical projects. Their creative innovation and talent can be pioneers to leading young people moving forward courageously.
The Vice-Chairman and Secretary-General of the British Chinese Professors Association, Professor Ma Daqing (from Imperial College London) emphasized the importance of taking a pragmatic innovative approach and increasing the transparency of the team in his keynote speech.
Zhang Feng, a Chairman of the Chinese Student and Scholars Association UK (CSSA UK) described the partnership established between the CSSAUK and the ASOSA UK. He summarized the large amount of work and contributions made by ASOSA UK from his own perspective. Zhang said the high-level talent entrepreneurship competition attracted the best young people in various disciplines in British universities. He hopes to strengthen the partnership between the two societies and work towards future innovative developments.
The "Hard  and Core Technology" Innovation and Entrepreneurship Contest has been successfully held for two years, and they have gained remarkable achievements and acclaim. Among them, the two award-winning projects of the ASOSA UK members have beneficial for China – UK long term cooperation.
ASOSA UK stated that it will fully consider the impact of the pandemic 2020 on the global economic situation. They will focus on the recruitment of start-up projects and supporting outstanding talented individuals studying in the UK who intend to start a business involving domestic and foreign technologies.