ITU Telecom World 2019, 9-12 September 2019
Venue: HungExpo,  Budapest Hungary
Website:  http://telecomworld.itu.int/

Email: itutelecom@itu.int
______________________________________________________________________________________________________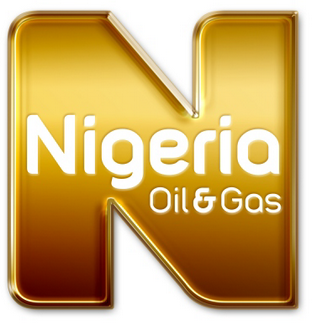 Nigeria Oil & Gas Conference & Exhibition (NOG)
01-04 Jul 2019
ICC, Abuja, Nigeria
---
12 Nov  2019 – 13 Nov 2019
Cape Town International Convention Centre
Capetown South Africa
AfricaCom is the biggest, best and most influential tech and telecoms event on the continent, and the only place to meet innovators driving Africa's digital transformation..
---

Gastech 2019
17 – 19 September 2019
Houston
Texas, USA
Attendees have a chance to generate new business partnerships and customers within the busy exhibition, as well as new ideas during hundreds of commercial and technical conference sessions.
---
World Economic Forum
2019
22 – 25 January 2019
Davas Klosters, Switzerland
The World Economic Forum (WEF) is a Swiss non-profit foundation, based in Cologny, Geneva, whose mission is cited as "committed to improving the state of the world by engaging business, political, academic, and other leaders of society to shape global, regional, and industry agendas". The Forum is best known for its annual winter meeting in Davos, which brings together some 2,500 top business leaders, international political leaders, selected intellectuals, and journalists to discuss the most pressing issues facing the world.
---
GTR Africa 2019
March 14 – 15 2019
Cape Town, South Africa
GTR Africa 2019 is taking place at Cape Town South Africa during March 2019. It is an important event for governments and businesses across Africa who are seeking trade finance and investment partners.
---
World Energy Congress
 2019
9th Sep  – 12th Sep 2019
Abu Dhabi, United Arab Emirates
The triennial World Energy Congress is the World Energy Council's global flagship event that enables dialogue among Ministers, CEOs and industry experts on critical developments in the energy sector. As the world's premier energy gathering, the Congress offers a unique opportunity for participants to better understand energy issues and solutions from a global perspective.
---
North Africa Oil & Gas 2019
March 10-13, 2019
Oran, Algeria
The North Africa Oil & Gas Summit is a great success providing hundreds of attendees, from more than 100 companies, the chance to expand their network and discuss the current challenges and opportunities in both the downstream and upstream industries across the North African region.
---
Africa Energy Indaba
19 – 20 February 2019
Sandton, Johannesburg, South Africa
Join over 1000 African Energy captains of Industry at the 11th Africa Energy Indaba to explore and find new business venture in the energy market in Africa, through targeted Business Matching!