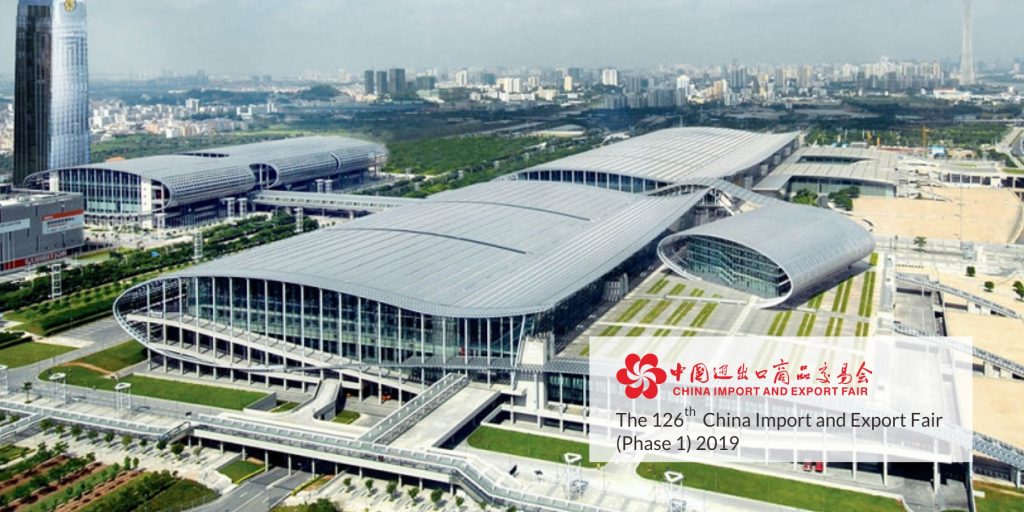 China Import and Export Fair, also known as the Canton Fair, was established in 1957. It is held every spring and autumn in Guangzhou, China. Canton Fair is a comprehensive international trading event with the longest history, the largest scale, the most complete exhibit variety, the largest buyer attendance, the broadest distribution of buyers' source country and the greatest business turnover in China. And it is renowned as "China's No. 1 Fair".
Canton Fair is co-hosted by the Ministry of Commerce of PRC and the People's Government of Guangdong Province and organized by China Foreign Trade Centre. After 61 years of' reform and innovative development, the Canton Fair has withstood various challenges and never been interrupted. The Canton Fair enhances trade connection between China and the world, demonstrating China's image and achievements of development. It is an outstanding platform for Chinese enterprises to explore the international market and an exemplary base to implement China's strategies for foreign trade growth. The Canton Fair serves as the first and foremost platform to promote China's foreign trade, and a barometer of the foreign trade sector. It is the window, epitome, and symbol of China's opening up. The 125th Canton Fair attracted 195,454 buyers from 213 countries and regions, reflecting the huge commercial value of Canton Fair and its importance of contributing to global trade.
For the 126th session, to help buyers locate sourcing targets, the organizer will continue to arrange the same types of products in a concentrated way in all sections and set up product zones in every section that is suitable to be further divided. Through clear and thorough Buyer Guide, guiding signs and screens, buyers will be able to locate their target sections and product zones quickly and enjoy a convenient attending experience.
The International Pavilion was inaugurated in the 101st session to promote balanced growth of import and export. Over the past 12 years, with the steady improvement of its specialization and internationalization, the International Pavilion has provided great convenience for overseas enterprises to explore Chinese and global consumer market. The 126th session will continue to introduce national and regional delegations from Germany, Turkey, Egypt, South Korea, Japan, India, Malaysia, Pakistan, Thailand, Nepal, Macao, Taiwan, etc, demonstrating the images and features of different regions intensively and displaying the influence of industrial clusters.
During the 126th session, Canton Fair will hold international economic and trade forums and invite well-known Chinese economists, supplier representatives and experts in trade chain to share their wisdoms and perspectives on the development trend of global economy and trade, manufacturing, innovation of business model and Chinese economy, aiming to deliver the signal that China is determined to expand openness and build an open world economy.
Announcement by organizer recently, 126th Canton Fair will stick on the principle of "innovative, specialized, targeted and delicate", to provide a more convenient attending experience with following element.
Spur innovation in marketing mode. Canton Fair will carry out big-data driven digital marketing based on social media and search engine, introduced Facebook messenger bot Progressive Web Apps, AI and other technologies, strengthened remote video promotion, to improve the intelligent marketing.
Focus on specialization. Including content marketing and will enhance theme and creative idea design of the content according to different sections, industries and markets.
Marketing targeted. In the framework of Canton Fair Global Partnership Program, 126th Canton Fair is going to enlarge cooperation with overseas industrial, commercial and trade promotion organizations as well as special industrial associations with different strategies for various regions and countries; and improved big data analysis and life cycle management of buyers, to gradually build a multi-dimensional digital archive of important customers and an evaluation system.
"Canton Fair Product Design and Trade Promotion Center" (PDC), since its establishment in the 109th session, has served as a design service platform to bridge "Made in China" and "Designed by World" and to facilitate mutually beneficial cooperation between excellent designers from all over the world and quality Chinese companies. For many years, PDC closely follows the market demand and has developed business such as design show, design matchmaking and thematic forum, design service promotion, design gallery, design incubator, Canton Fair fashion week, design store by PDC and PDC
The exhibition duration and phase, product section and exhibition scale of the 126th session will remain the same as those of the 125th session. The 126th Canton Fair will be held in China Import and Export Fair Complex from Oct 15 to Nov 4, 2019. The Fair will be arranged in 3 Phases; Phase 1: Oct 15-19, Phase 2: Oct 23-27, and Phase 3: Oct 31- Nov 4. The intervals are: Oct 20-22 and Oct 28-30. Welcome to the 126th Canton Fair!
Editor: J Ping